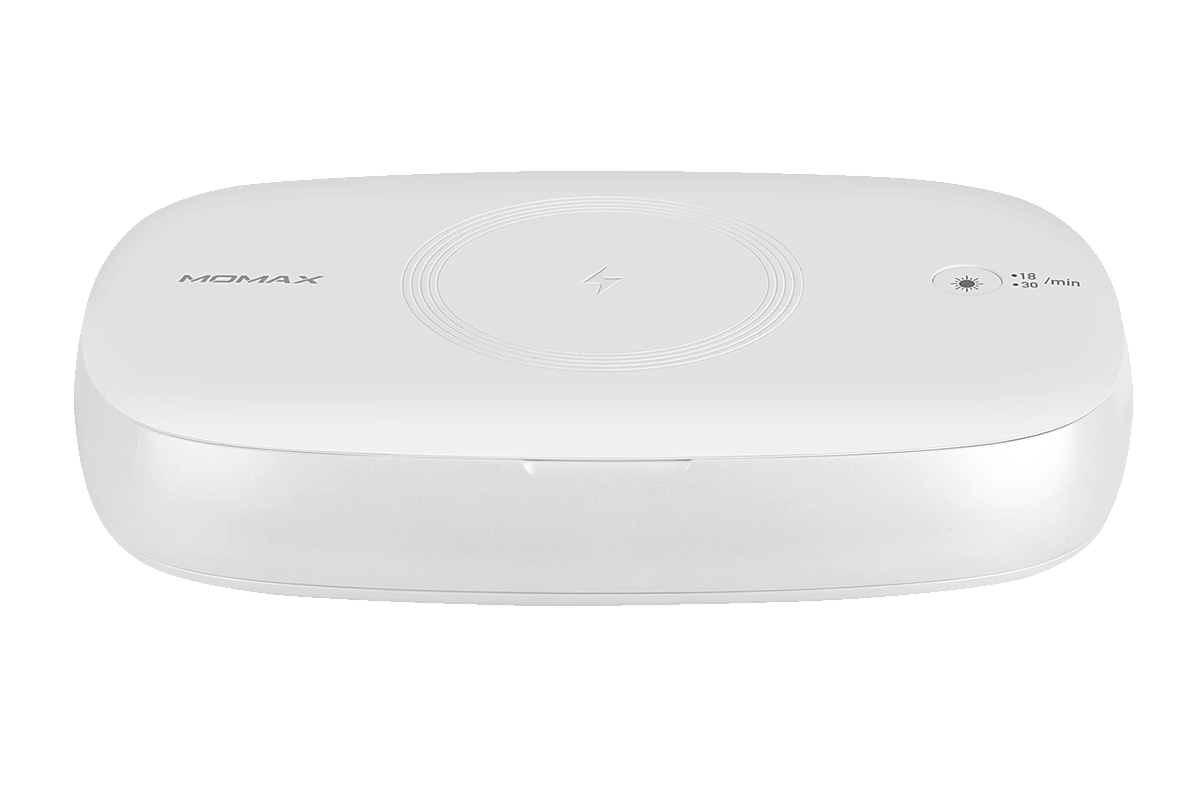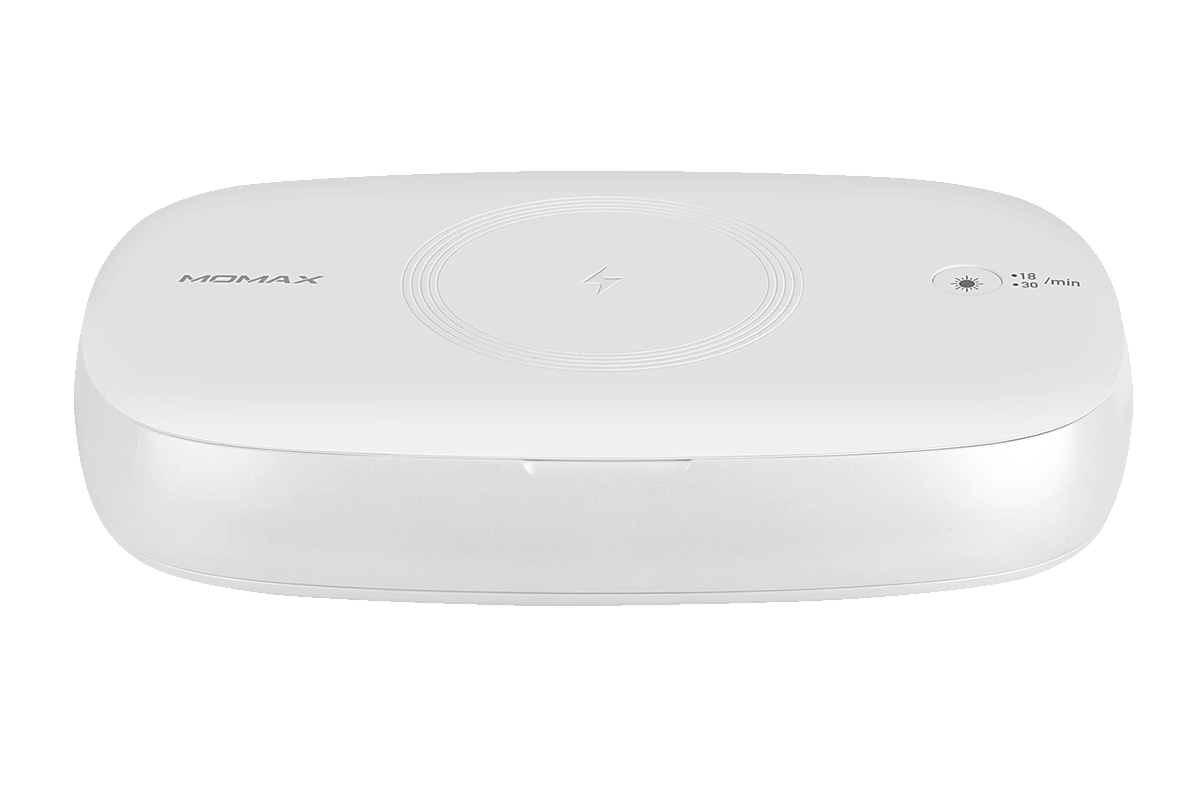 RECHARGE and REFRESH
Your Phone and Accessories
3 in 1 Wireless Charging & UV Sanitizing & Aroma Diffuser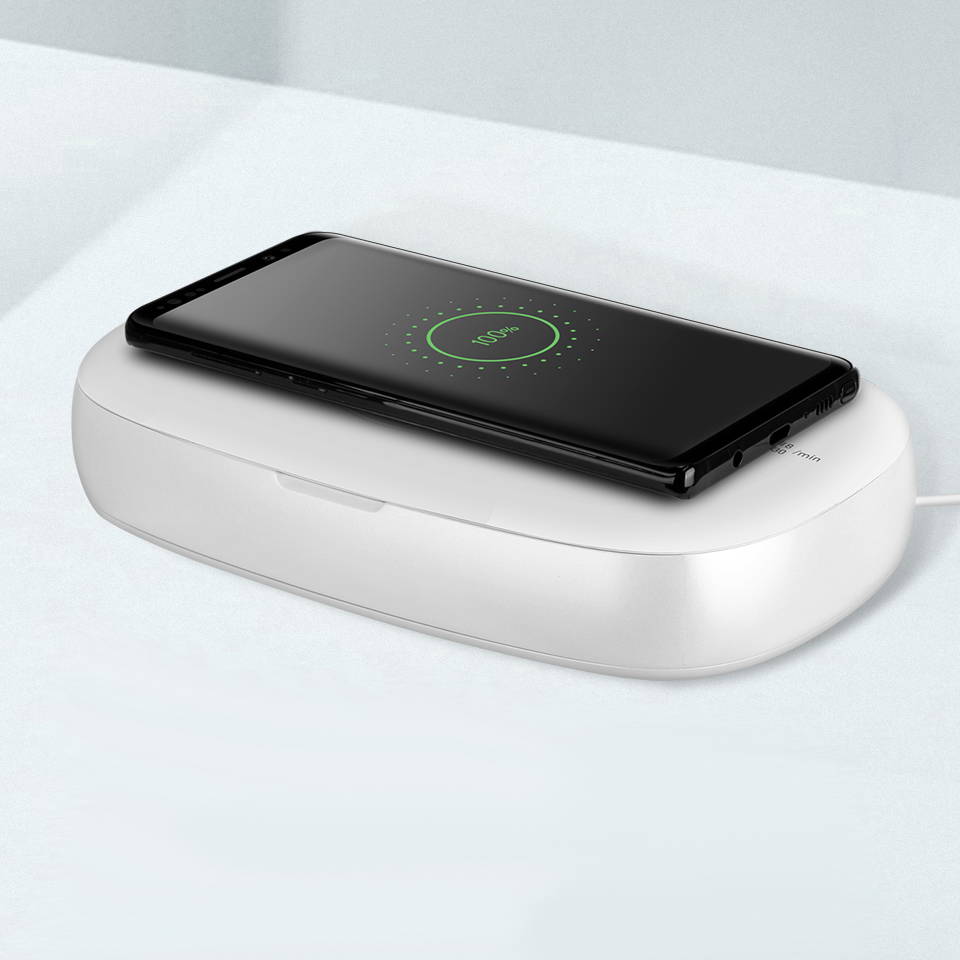 Q. Power Technology
Wireless Charging
7.5W (iOS) / 10W (Android)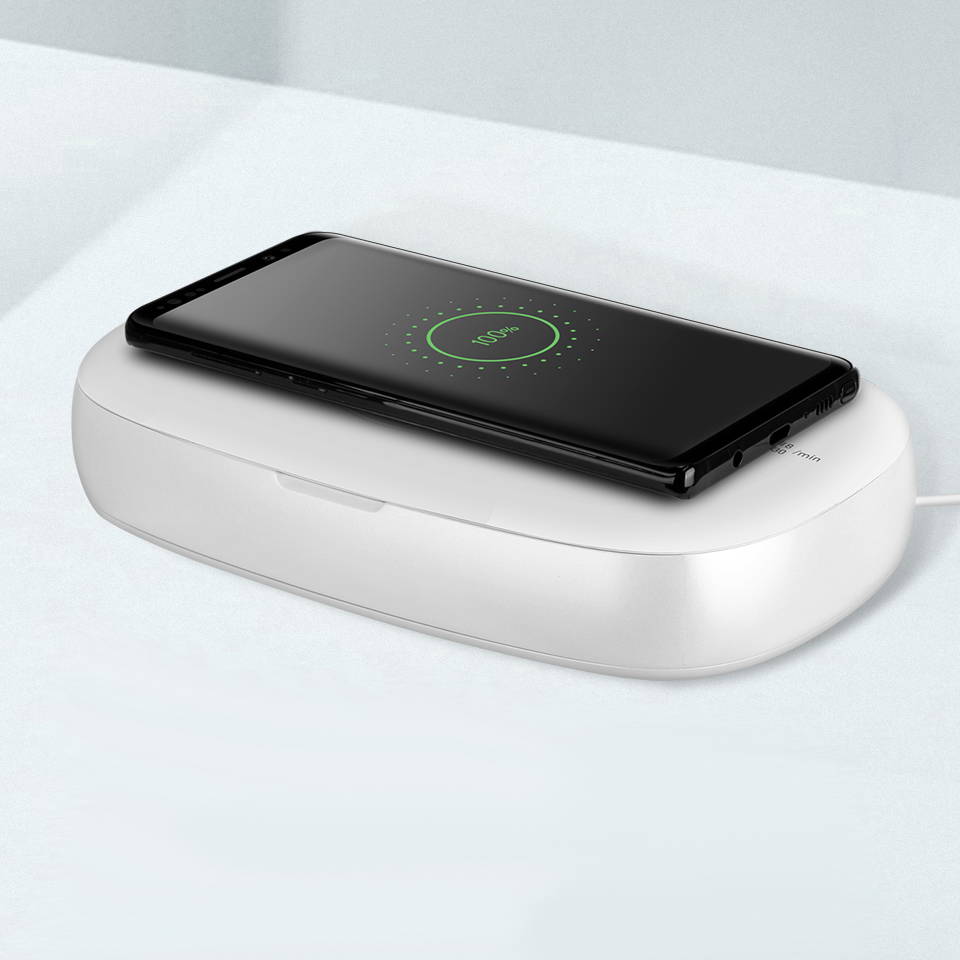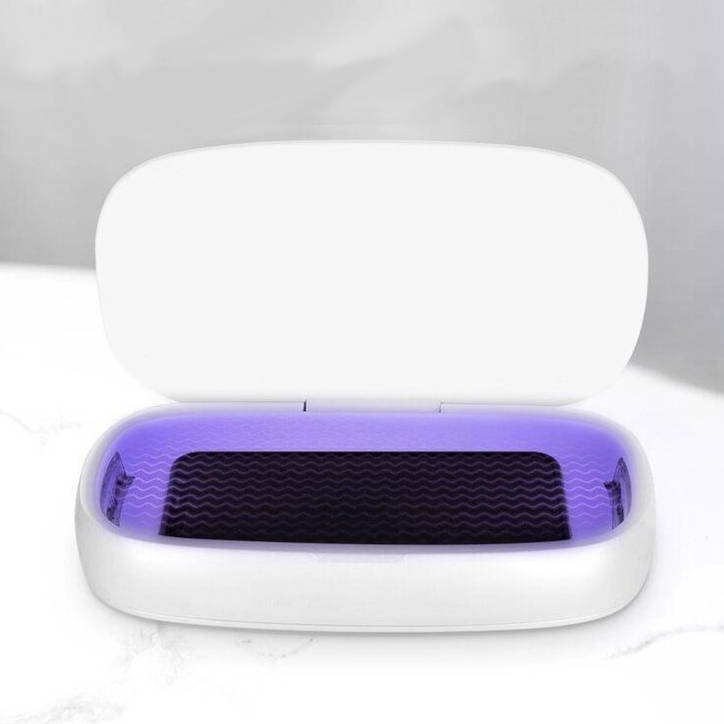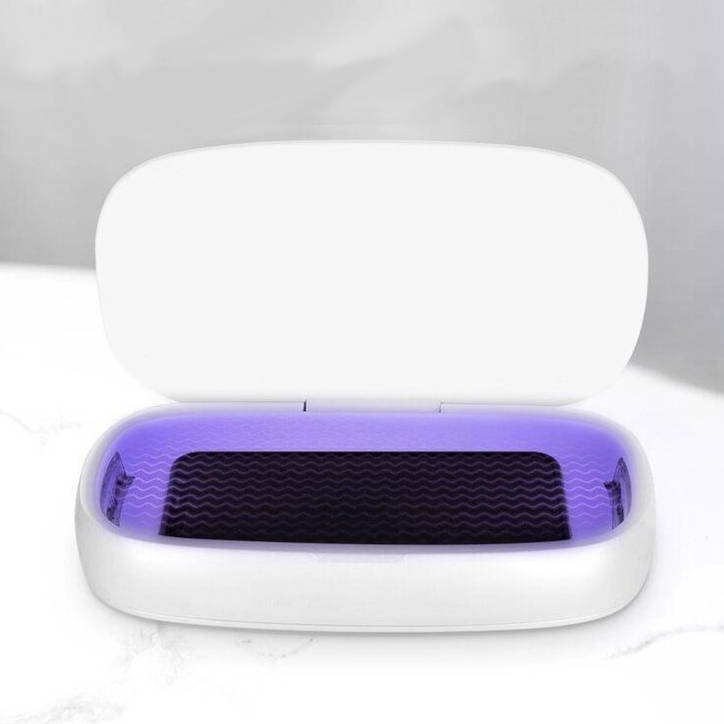 Kill 99.9% Staphylococcus aureus and Escherichia coli in 18 minutes
Kill 99.9% Candida albicans in 30 minutes
*Laboratory Result Tested and Certificated by ILAC MRA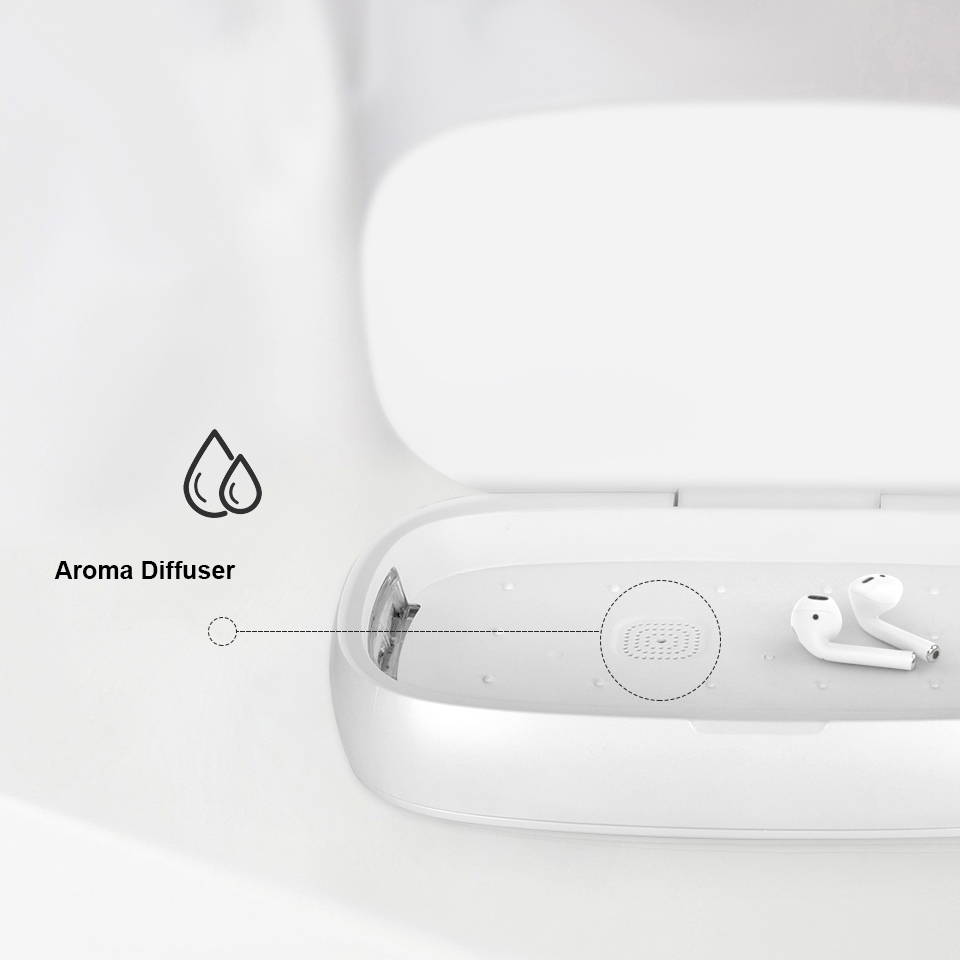 Keep Your Accessories Refreshed
A droplet of liquid fragrance to scent your gadgets while sanitizing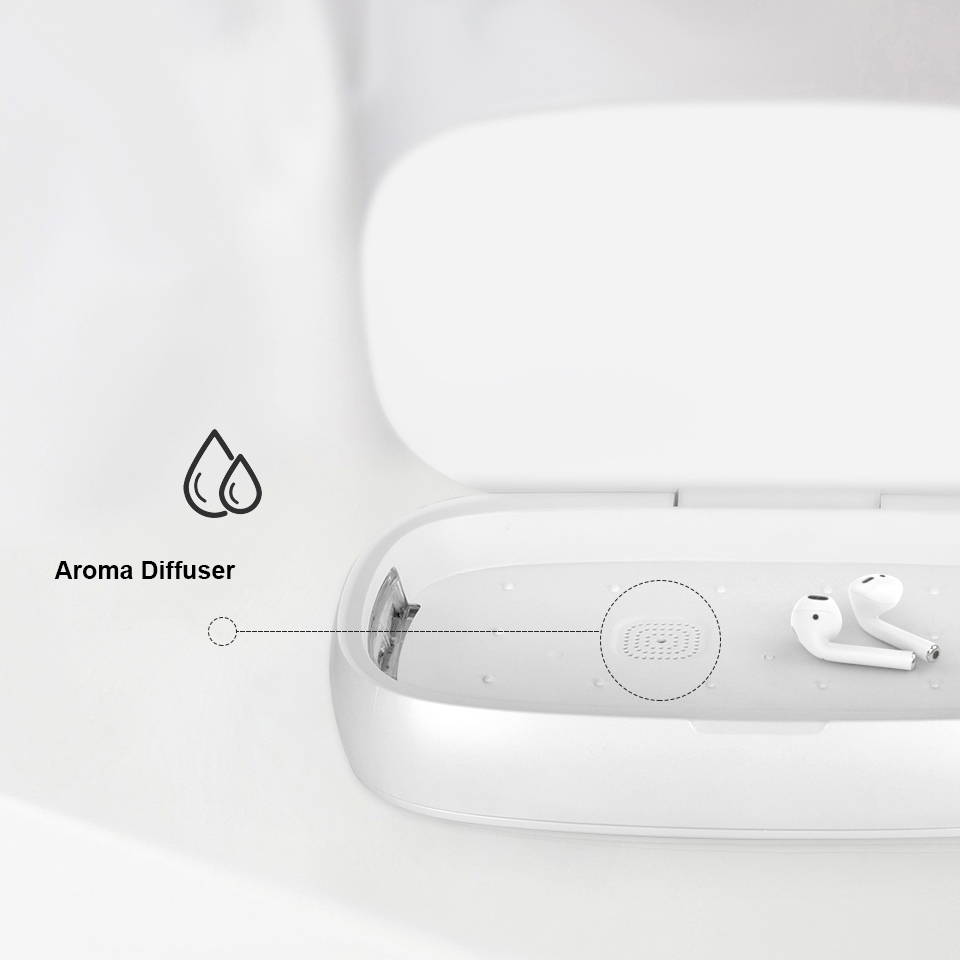 Now You Can Disinfect Non-Washable Accessories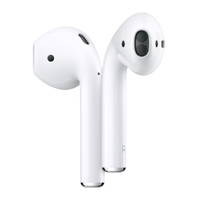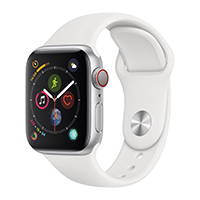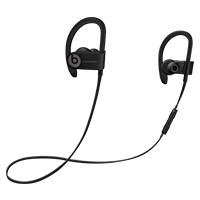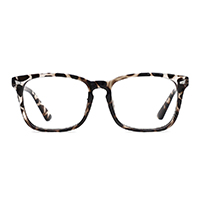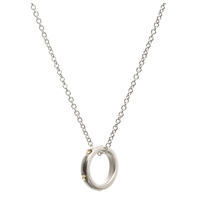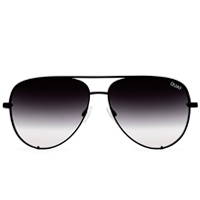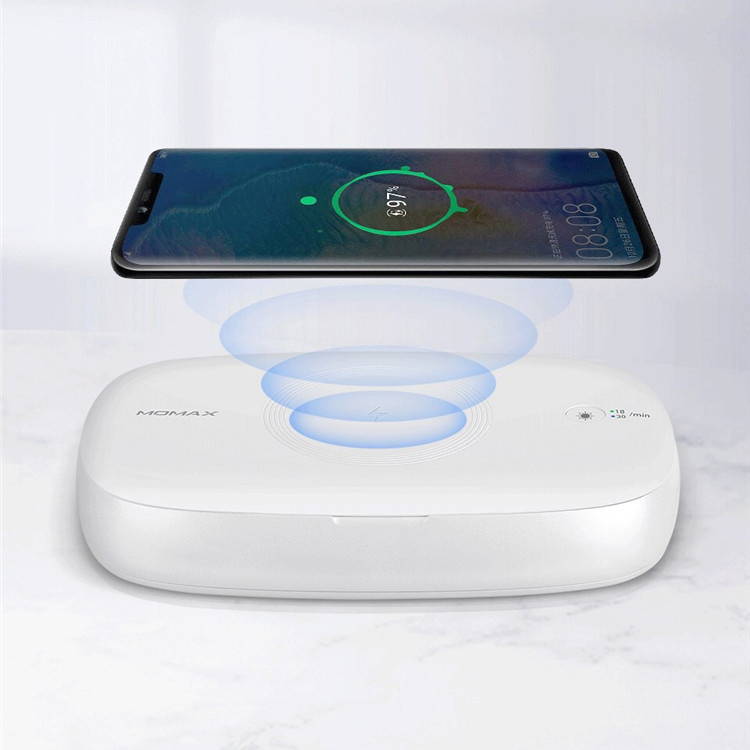 10w Android Phones / 7.5w Apple Phones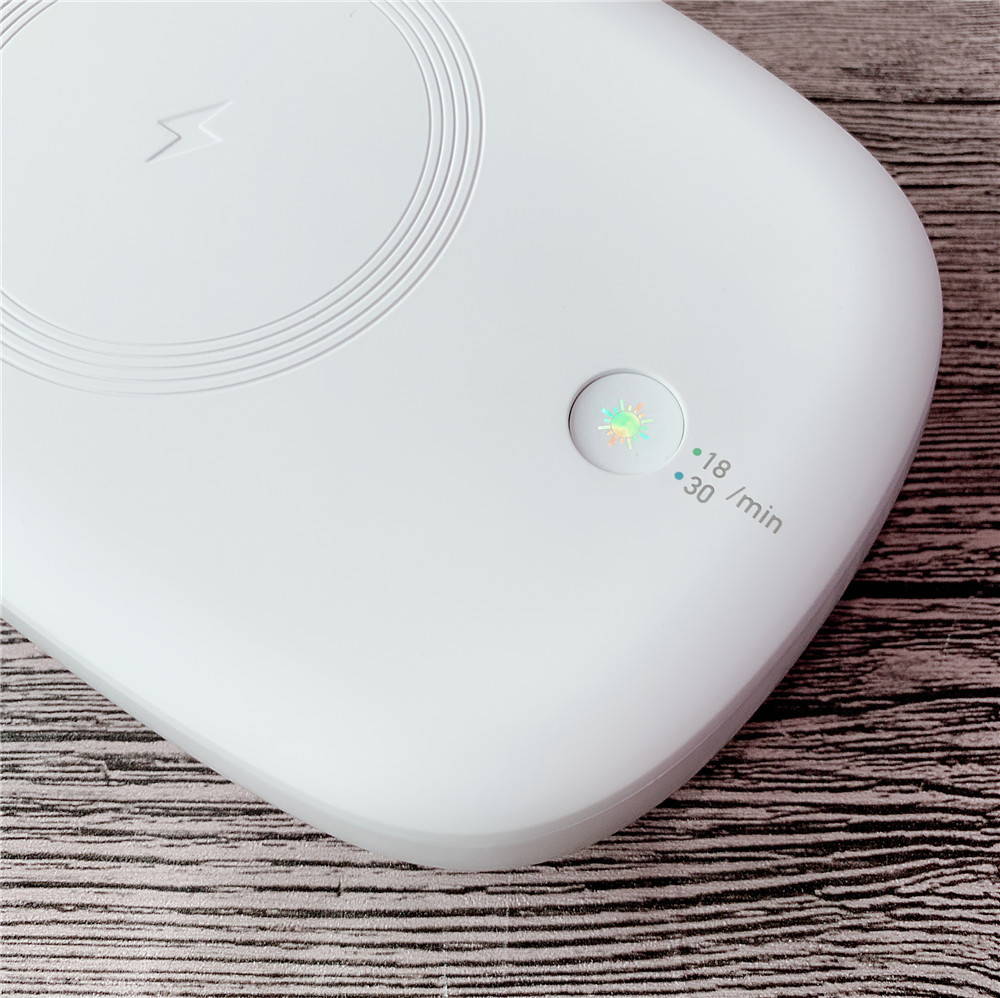 Switch beween Fast and Long Disinfection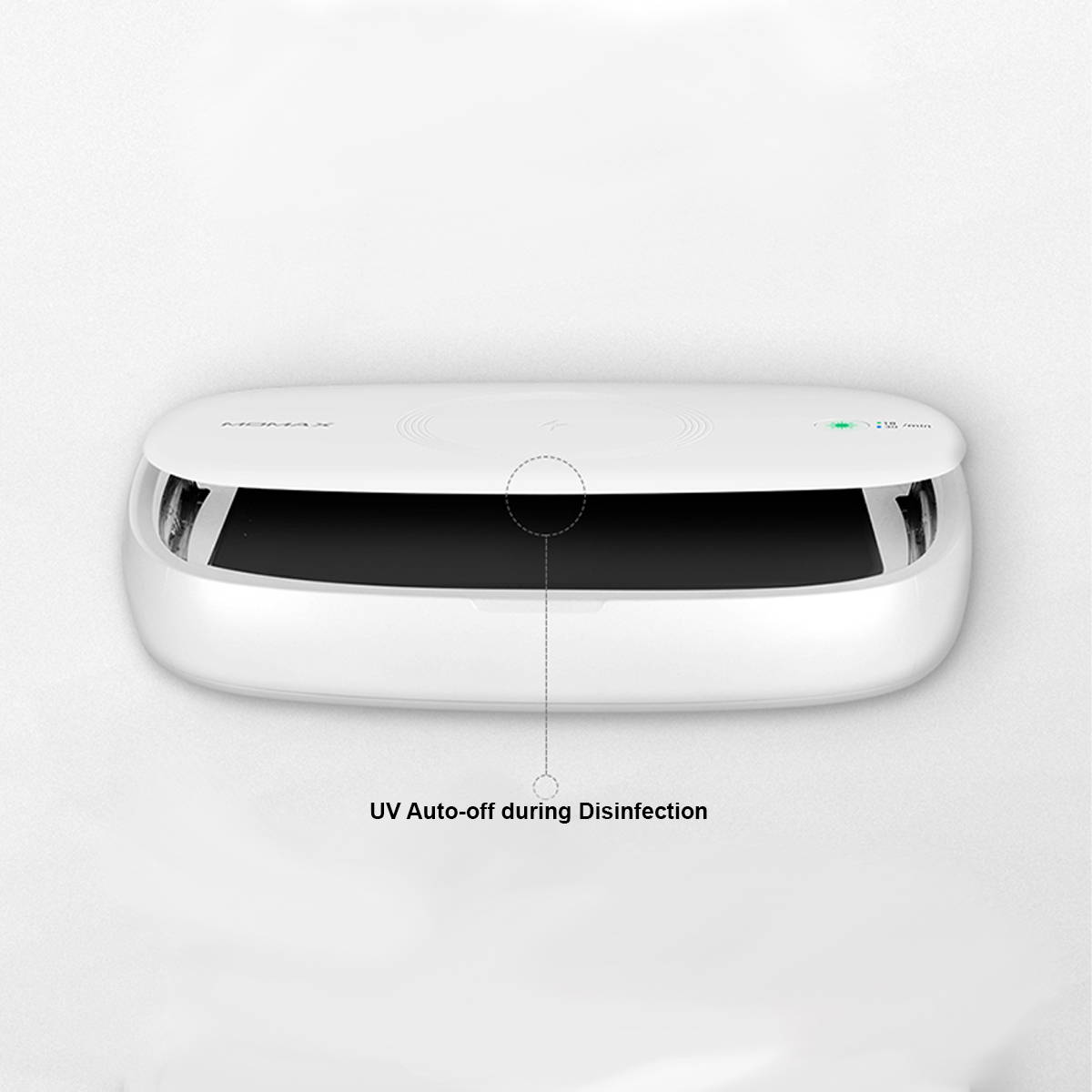 Accidental Open Protection
UV Automatic Off during when Lid Opened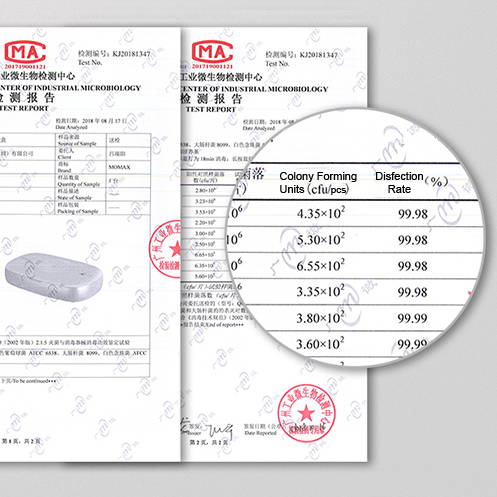 99.9% Disinfection Rate Certificated

Tested and Certified by ILAC MRA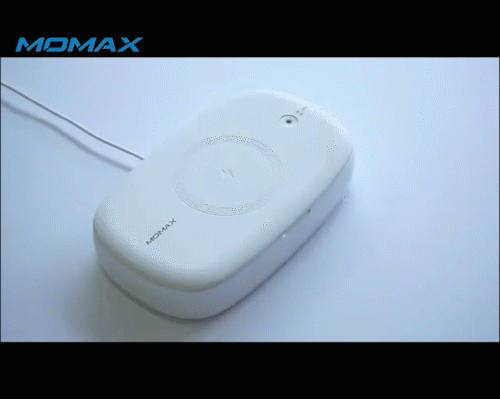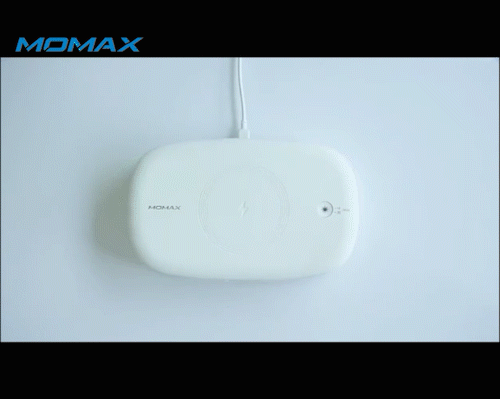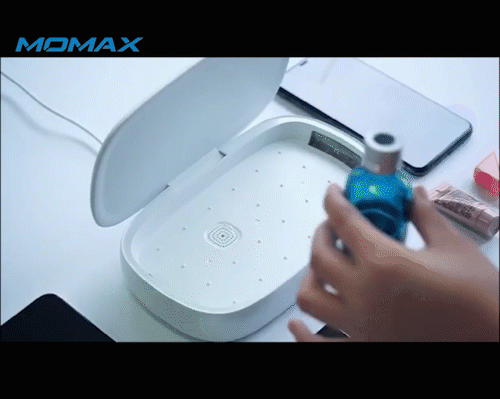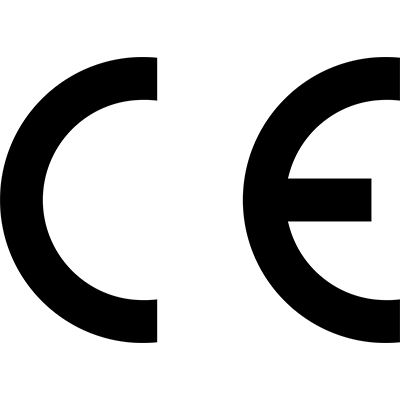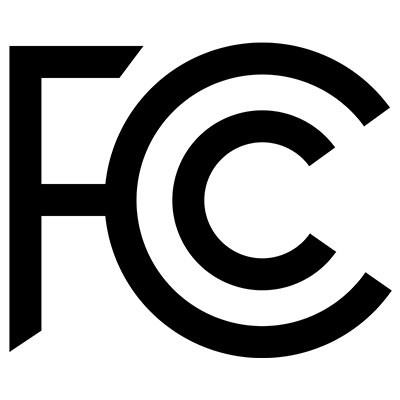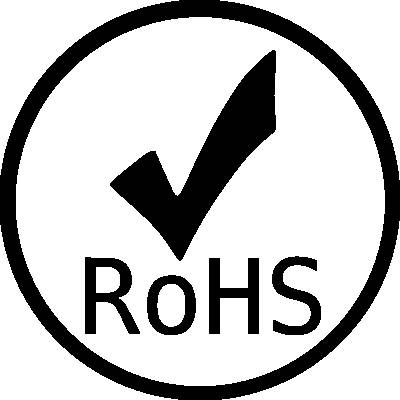 LIMITED TIME OFFER till 30 Oct
Extra $4 OFF order >US$70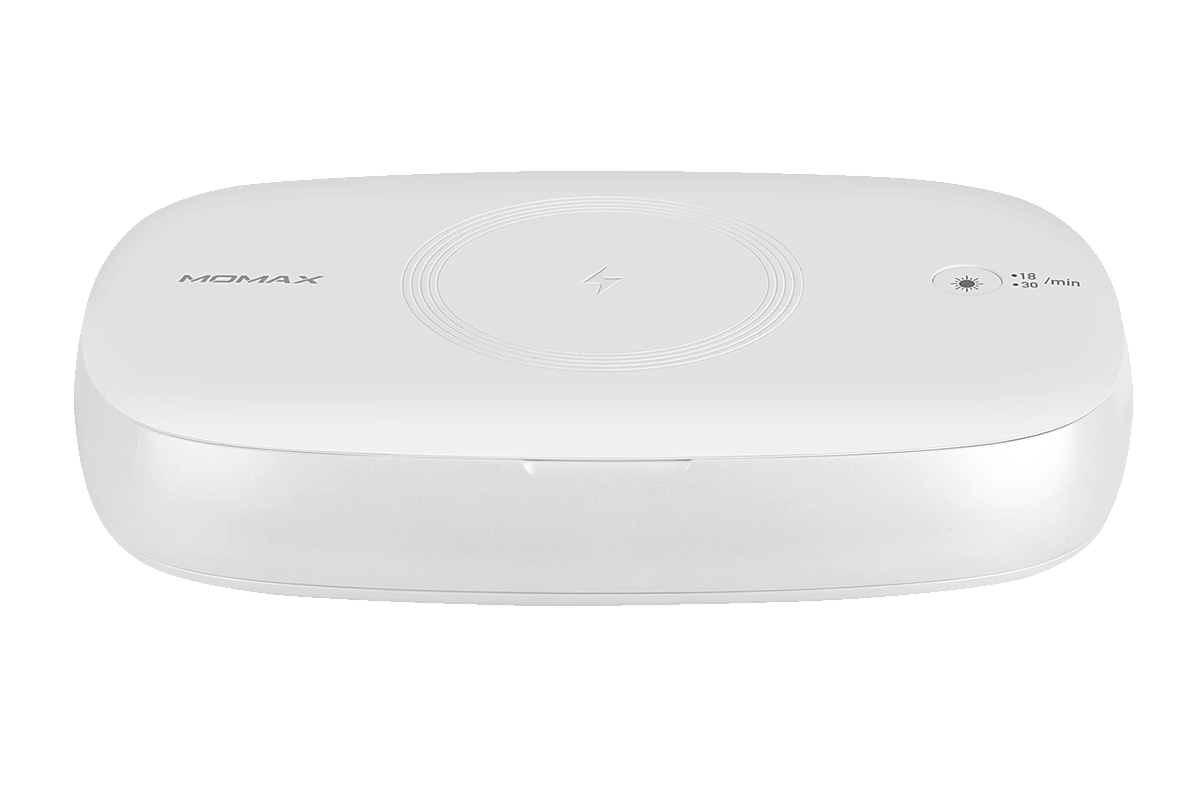 MOMAX™ Q. Power UV Sanitizing and Wireless Charging Box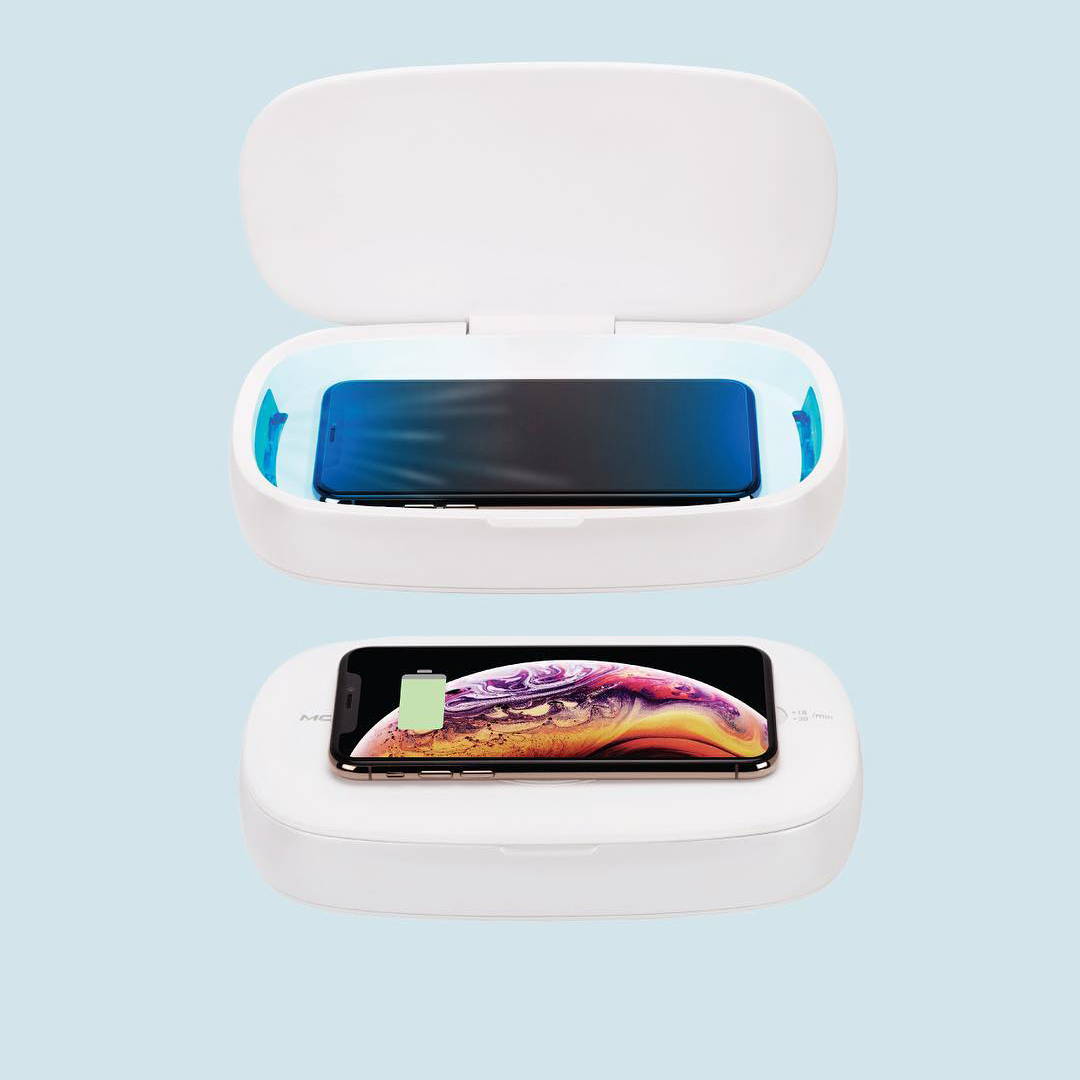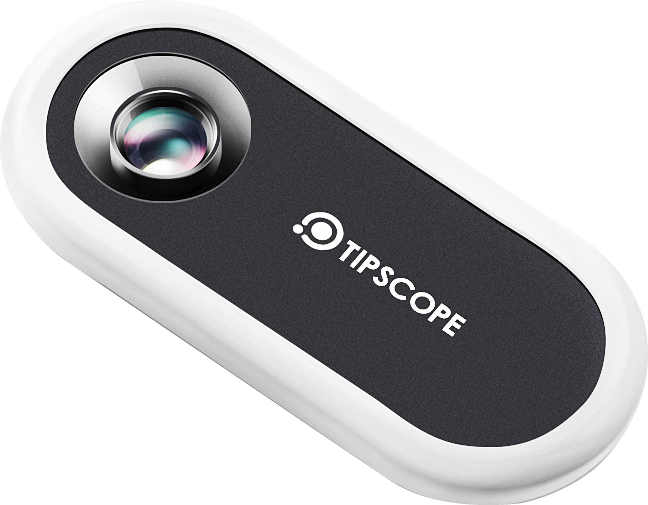 1 x UV Disinfection & Wireless Charging Box
1 x USB Cord
1 x Liquid Frangrance Dropper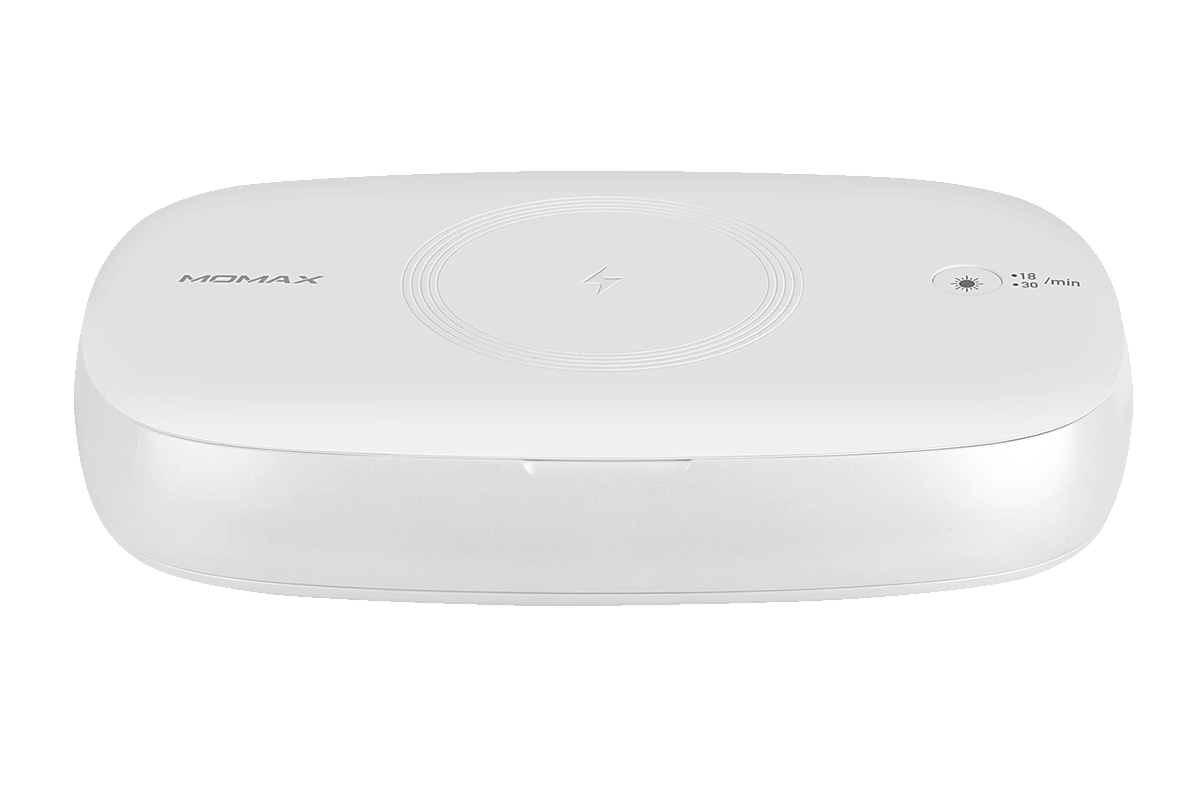 Material: PC
Input: 5V/2A, 9V/2A
Output: 5V/1A, 9V/1A, 10W (Max)
Dimension: 200mm x 120mm x 48mm
Weight: 337g

The order processing time can take up to 1-3 business days. Processing includes checking, packing and sending out your order. Please note that couriers do not ship on weekends.
Tracking number and info will be sent to you by email immediately once the order has been shipped out.
Europe: 5 - 12 days
US and Canada: 6- 12 days
Australia and New Zealand: 5 - 12 days
Latin America: 7 - 14 days
Asia: 7-14 days
Other countries: 7 - 20 days

*Please note that these are estimated delivery times only, We cannot guarantee time of delivery. Processing time is not included in above reference.
Get US$4 discount and free shipping for order over US$70
Materiol, distributing TIPSCOPE Globally Since 2018