The wireless remote is very small and exquisite,it use disposable button battery CR2450 included in package.This battery can be used for at least one year and it can be easily purchased. Monitor light has 3 different color modes that can be controlled by touch or remote,the operation is easy and sensitive.One remote can control two or more monitor lamps at meantime,two remote version or 1 remote version+ 1 touch control are OK.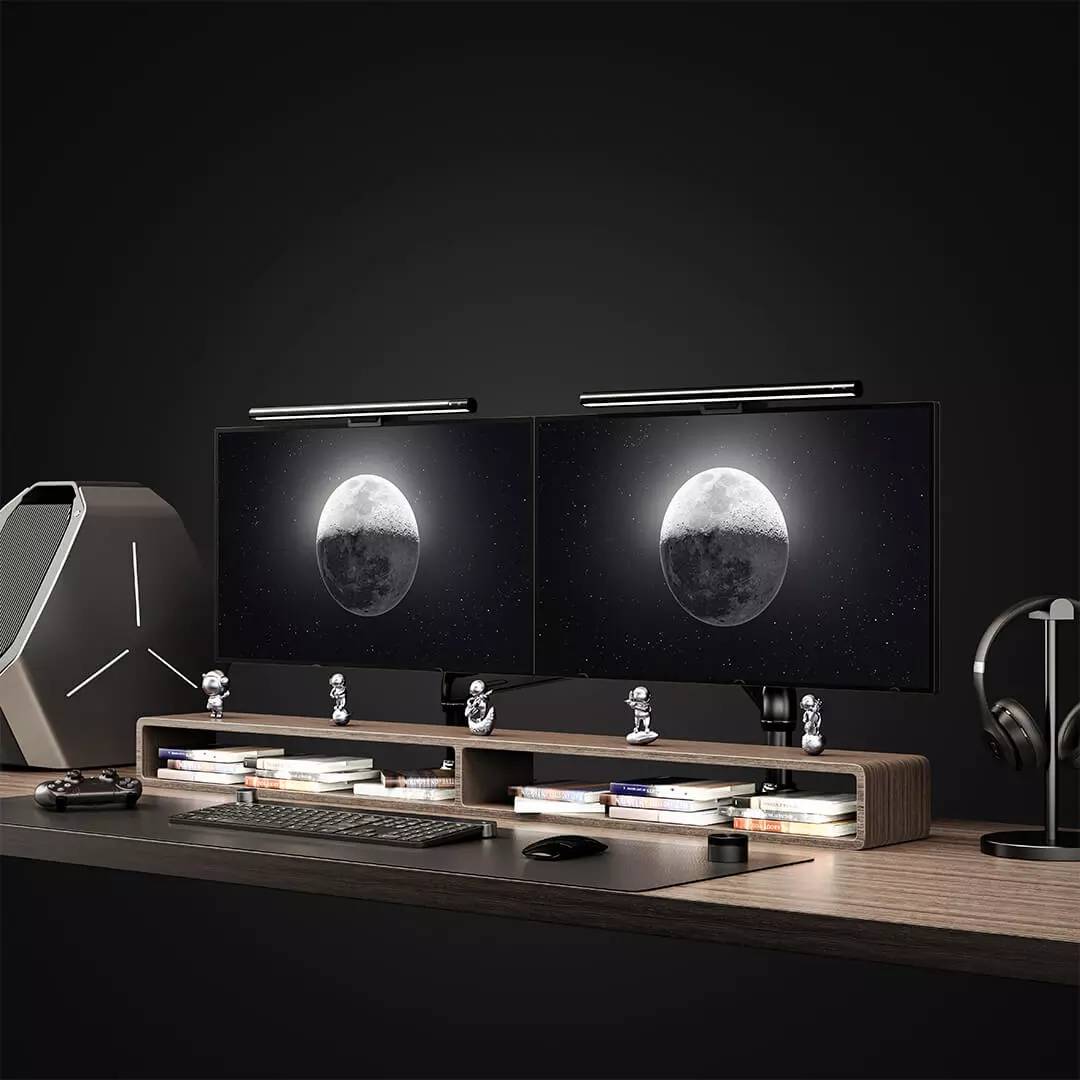 Our monitor led light bar is designed with gravity damper bracket base instead of adding a pressure clamp. Very easy installation,just sit on the top of monitor.Screenbar light is a brilliant solution for tight desk spaces.The computer lamp does not wobble & can fit on many screens/thickness(from 0.2 to 1.5 inches). Anti-slip silicone padded surface makes it more stable than other monitor lamps and you've never had to worry about it falling off to scratch your monitor.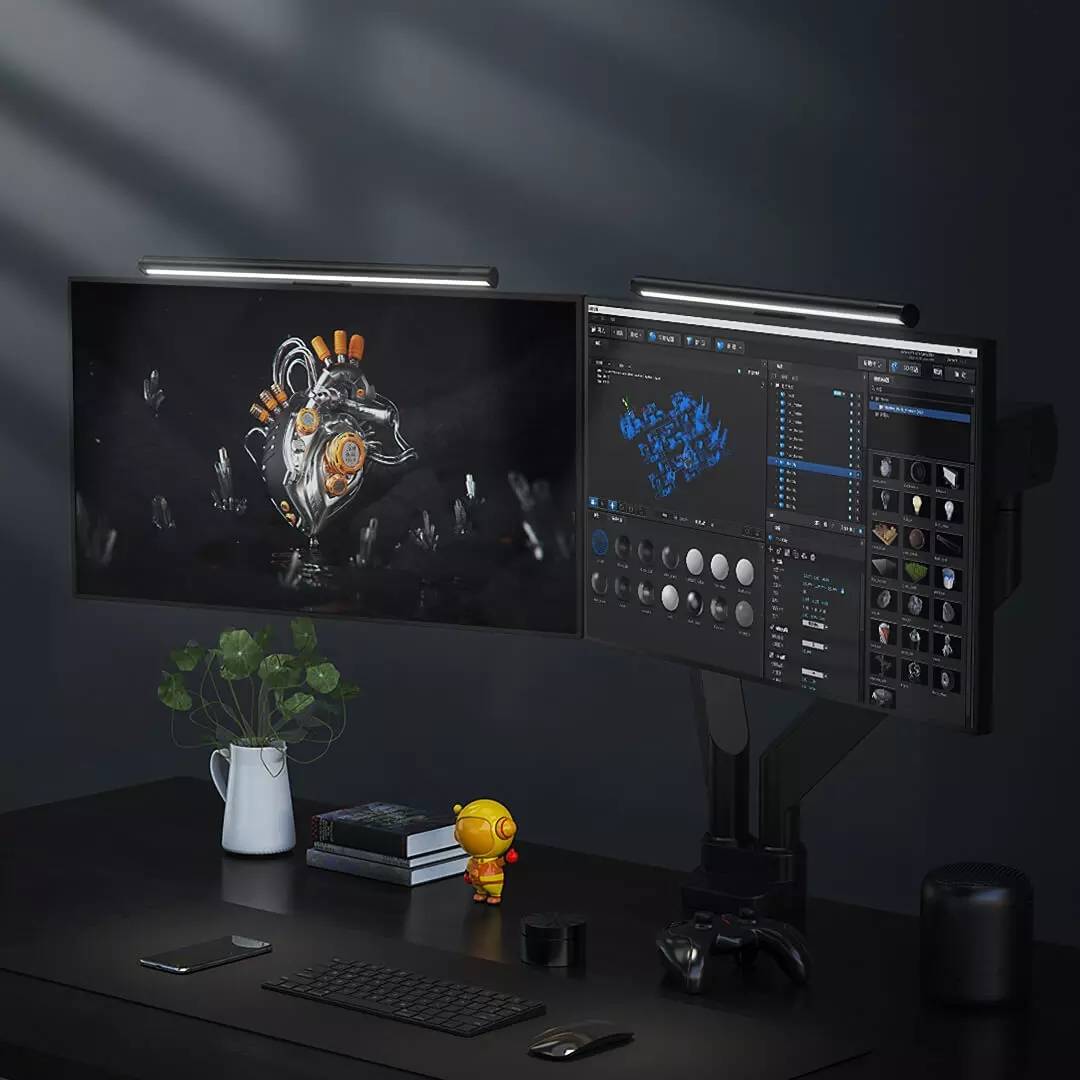 Reducing eye fatigue & Glare-free & Flicker-free
Asymmetrical light sources will only light up your keyboard and desktop down from 45 degree without reflection glare and flicker on your screen & does not glare in your eyes. Meanwhile monitor lamp can blocks the blue light from screen and make your eyes more comfortable,you can watch the screen longer time without feeling tied.Perfect for home office job, also no disturb to roommates when you're watching videos, gaming, studying.
LYMAX Screen Light Bar L1
Aluminum Alloy (Lamp) + ABS (Base)