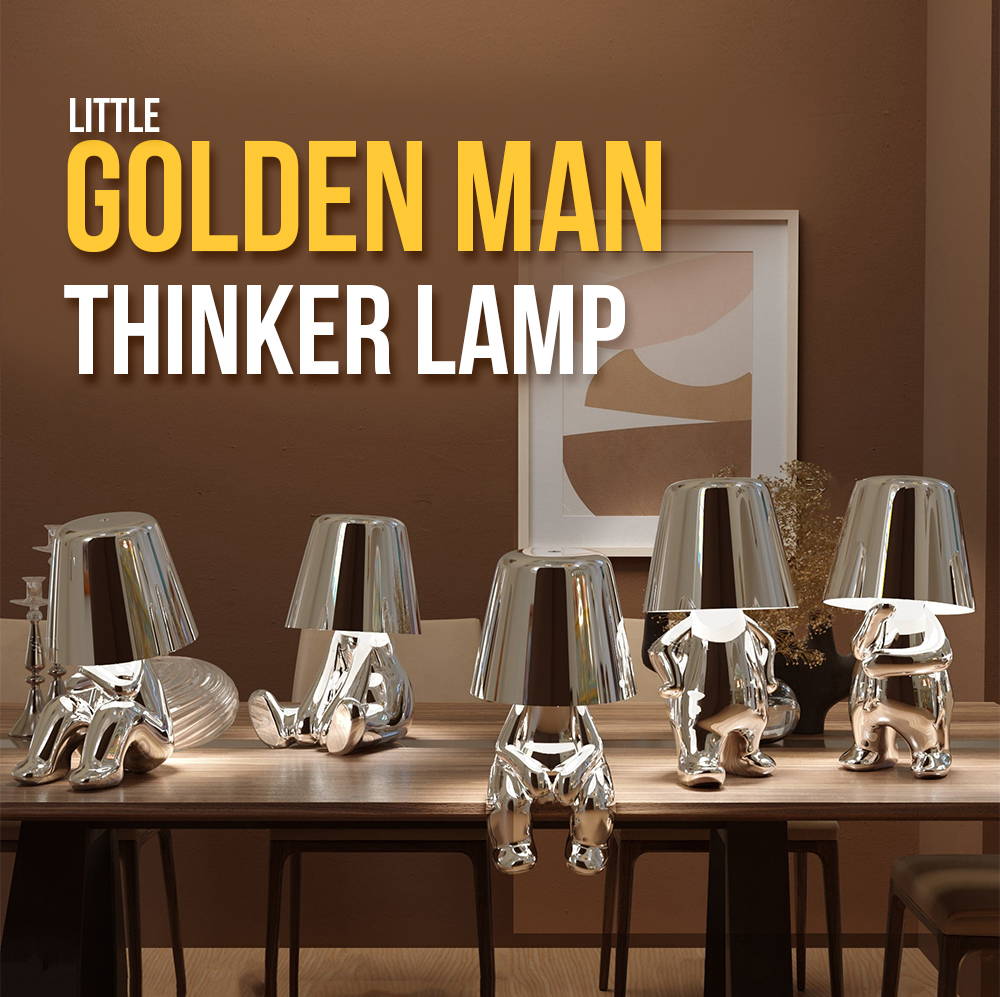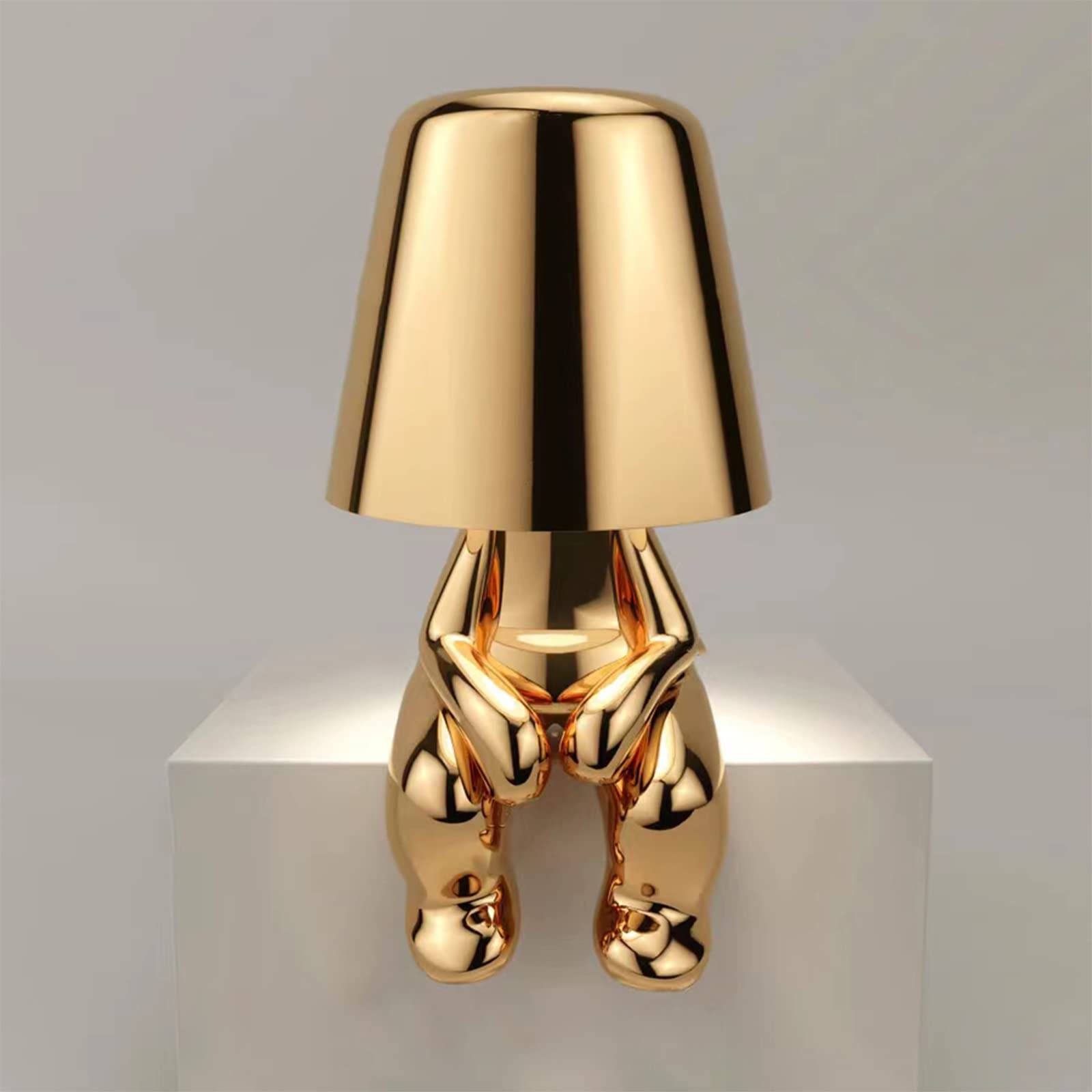 THINKER STATUE CREATIVE TABLE LAMP
his creative desk lamp reflects soft light from their bodies into your surroundings. Think in 5 different poses for a lively and personal atmosphere. The perfect object to add detail and personalisation to every corner, available individually or as a complete collection.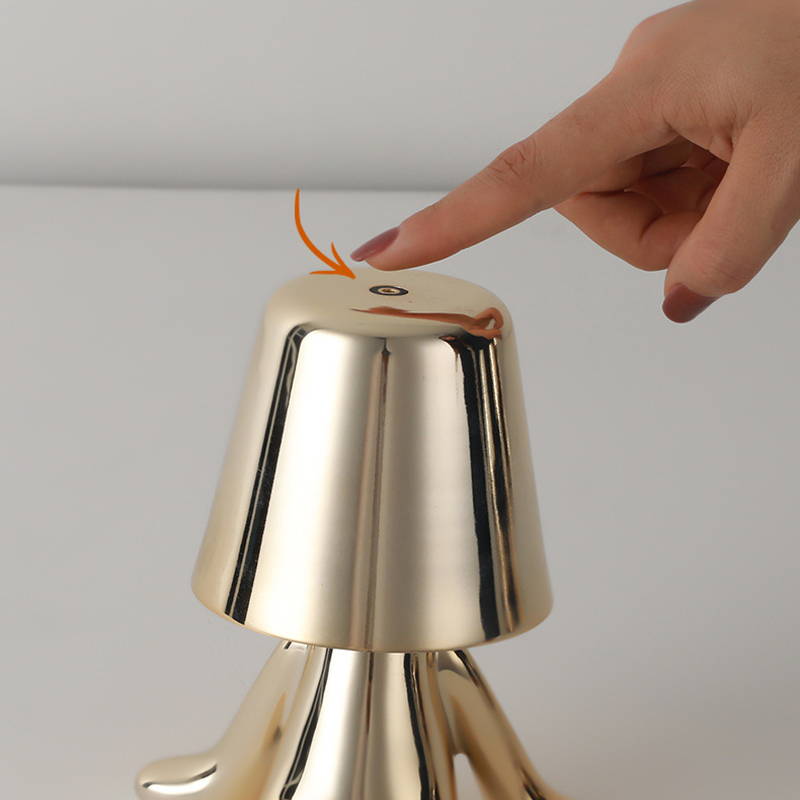 3-LEVELS BRIGHTNESS & TOUCH DIMMING
A wireless design with a light-touch dimming system, these desk lamps offer 3 levels of brightness, with the lowest setting producing soft light for better sleep. Its highest setting provides extra brightness for comfortable reading or parenting purposes without disturbing your sleeping partner or baby.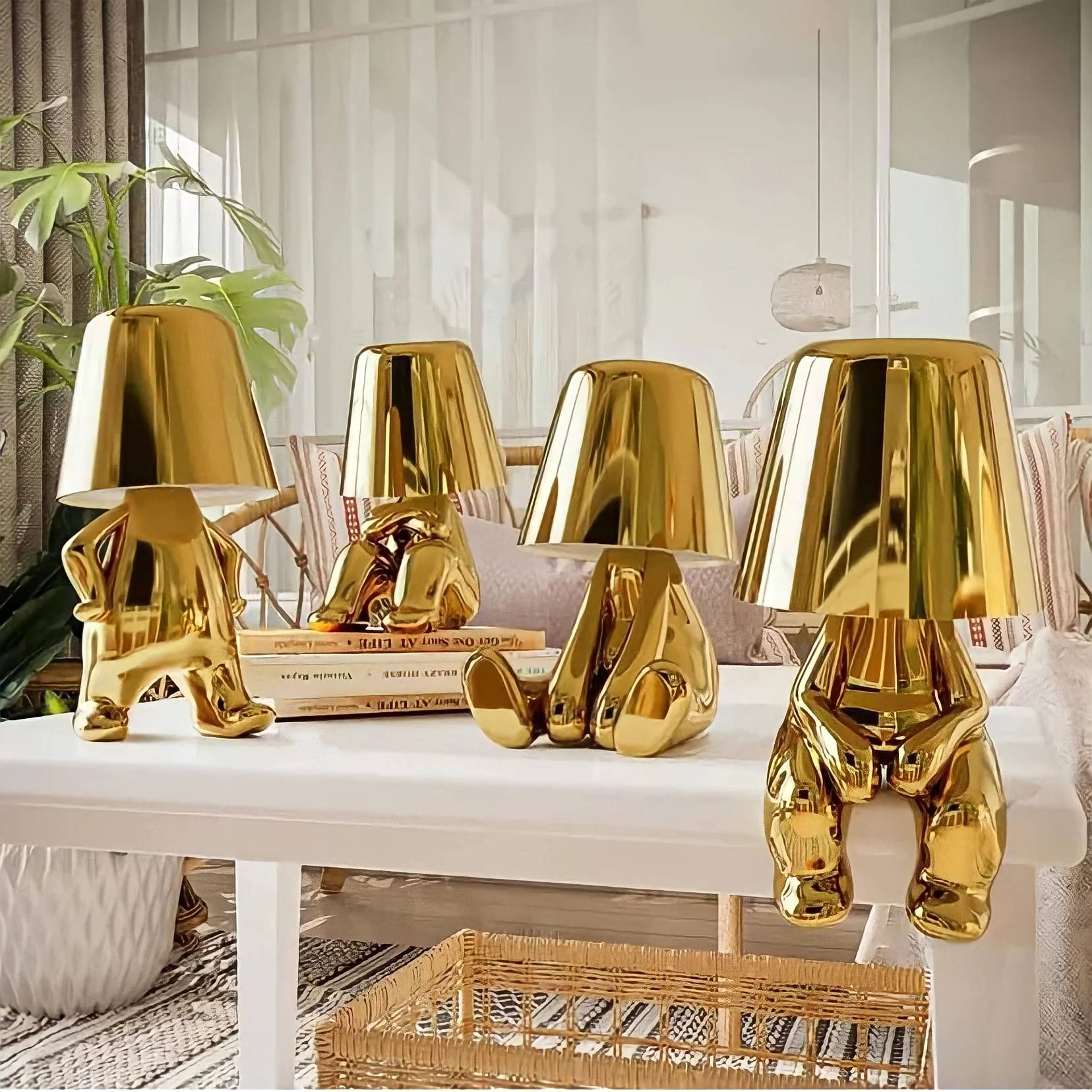 The elegant thinker statue boldly uses gold pigments, the product surface is finely polished and never fade, beautiful and eye-catching, showing the beauty of modern art, no matter where it is placed, it will be eye-catching.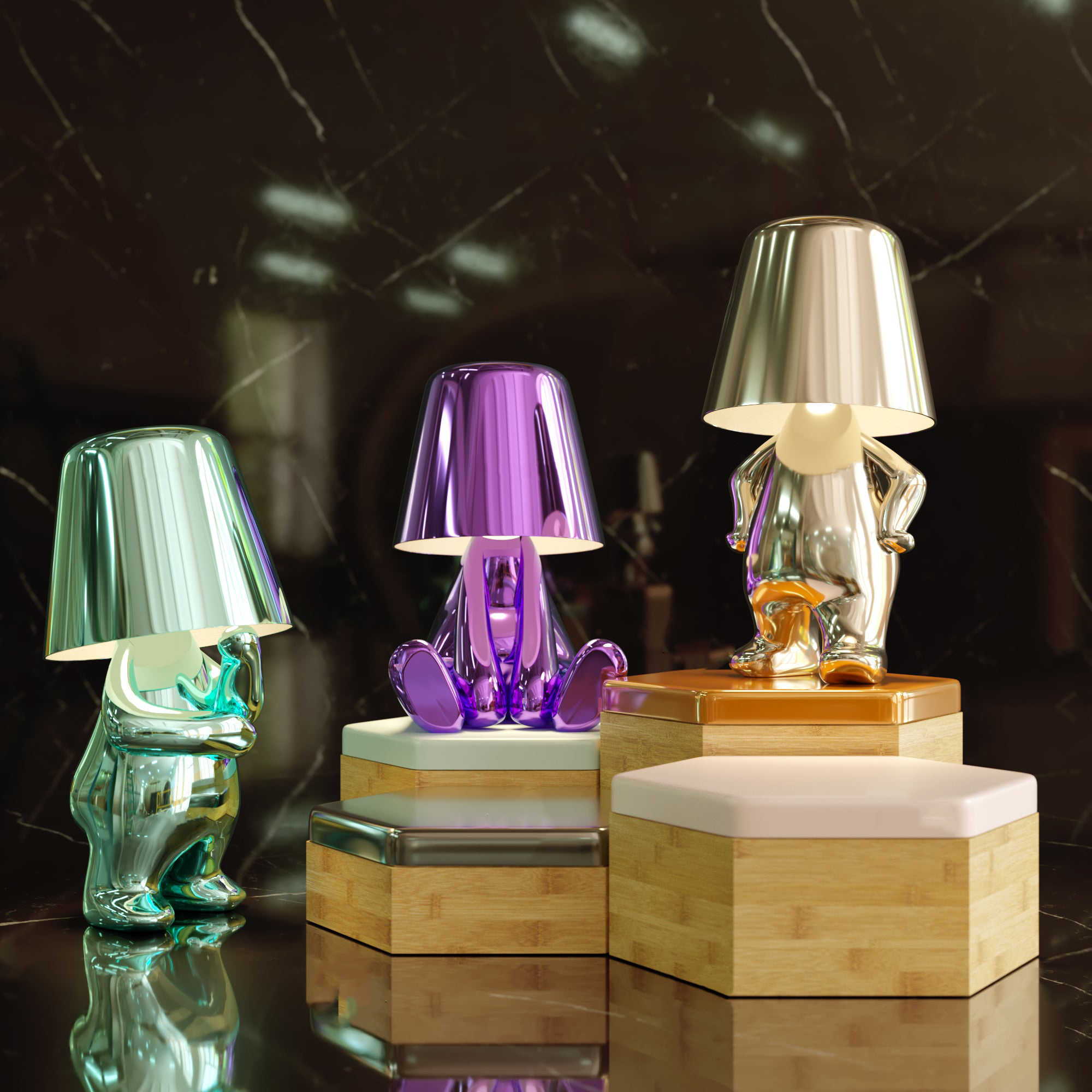 5V USB DC charging/battery powered for worldwide use. 2 hours of charging, 12 hours of use. The headlight shade is used to soften the brightness of the light and protect the eyesight. It is evenly distributed, with relaxing, comfortable and soft light to create a cozy atmosphere in your room.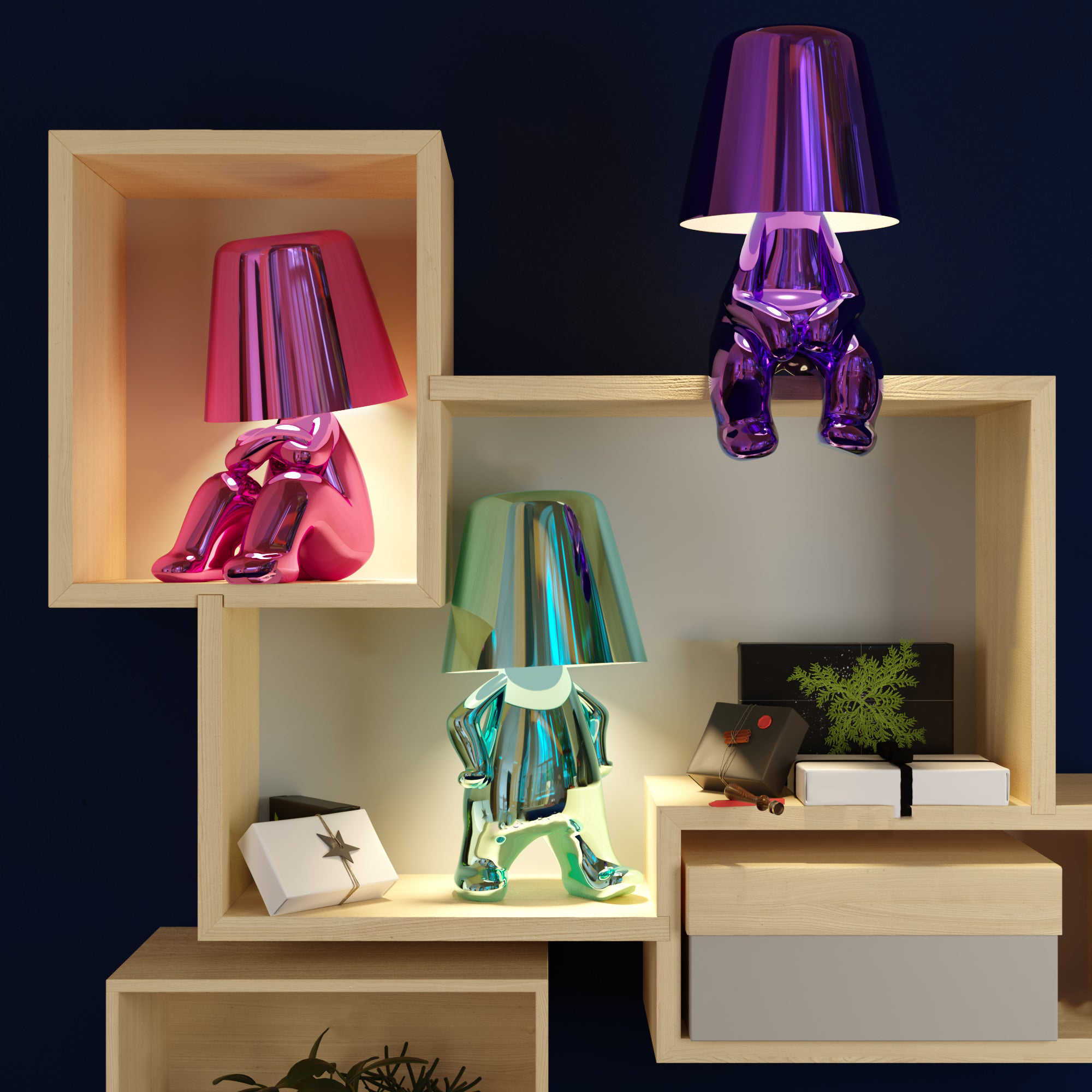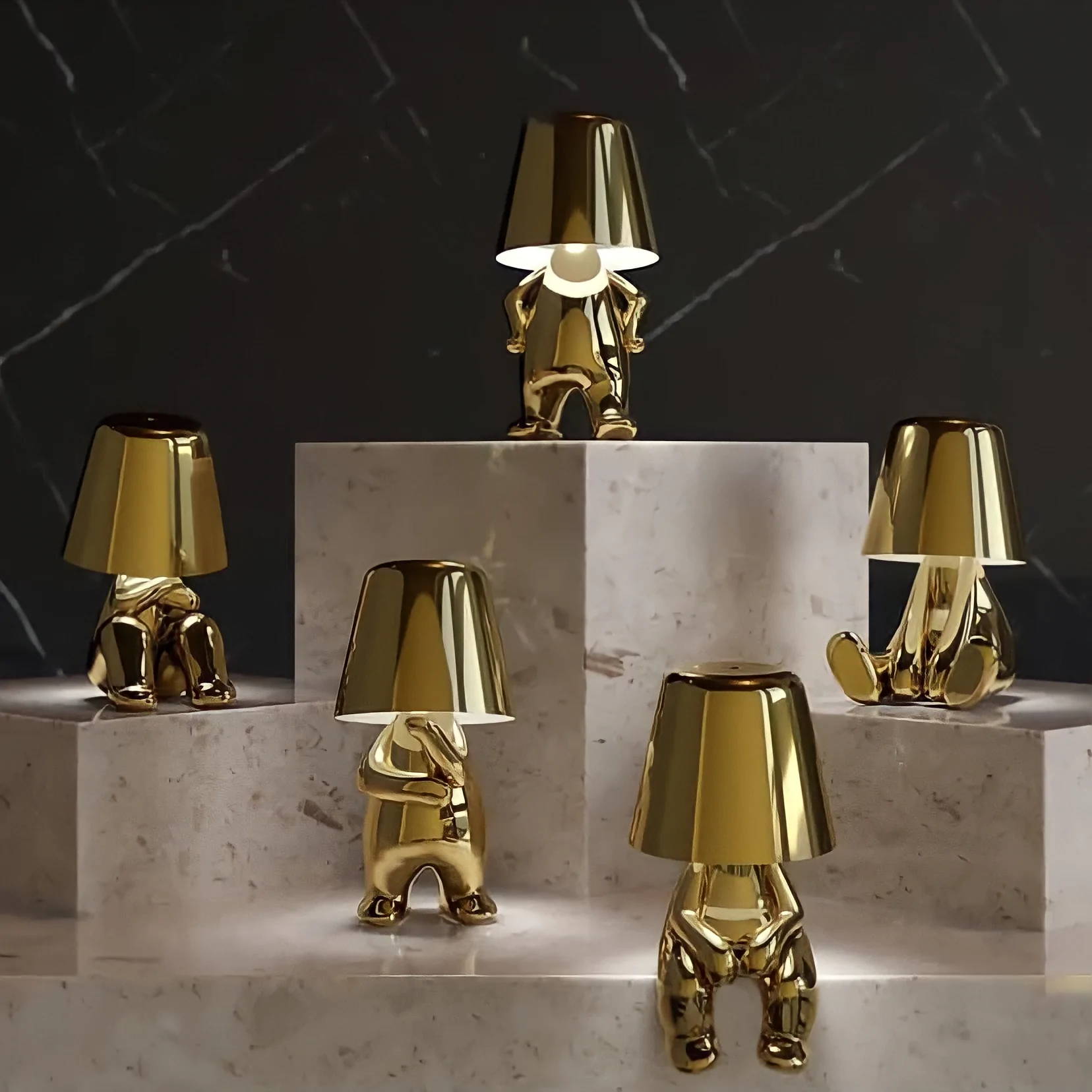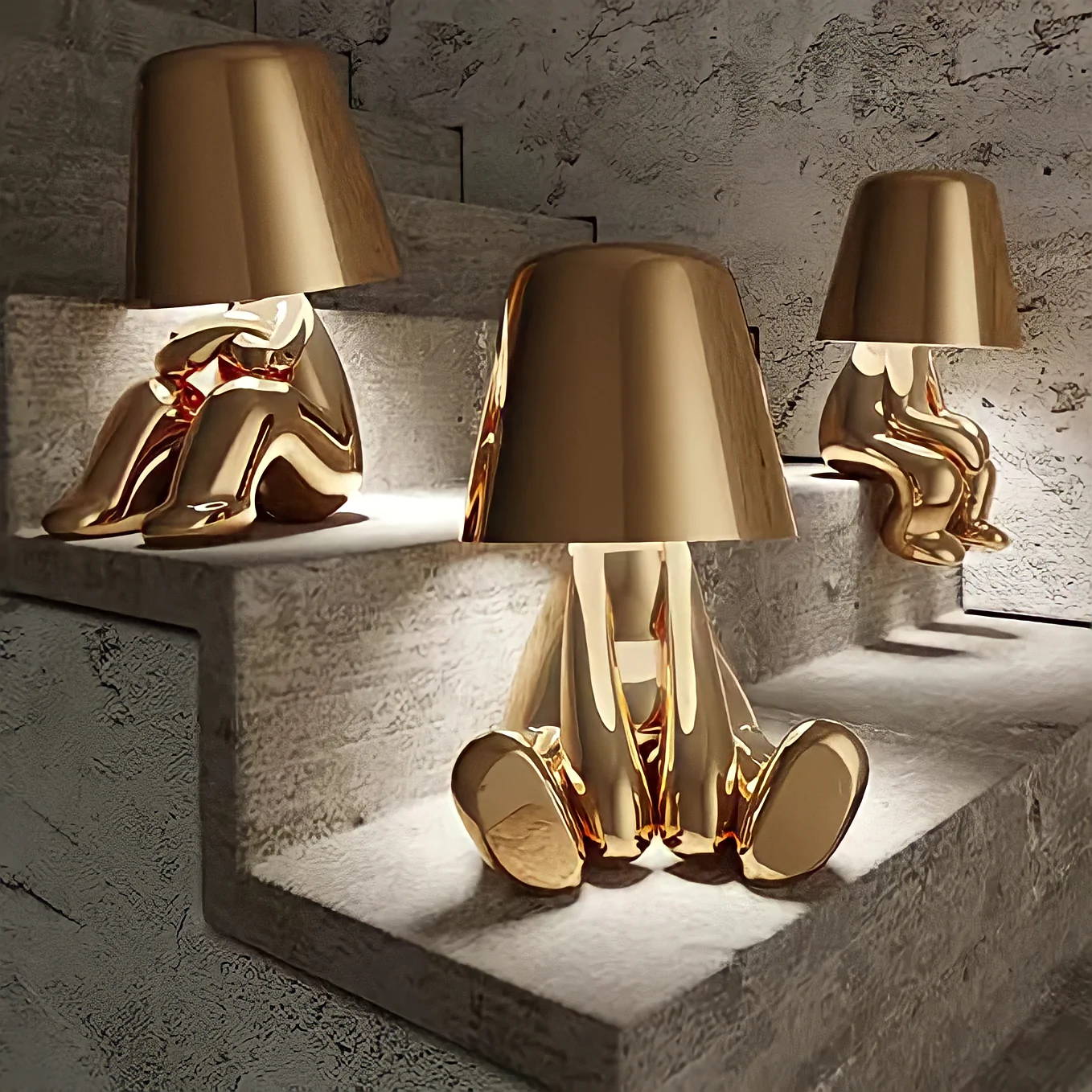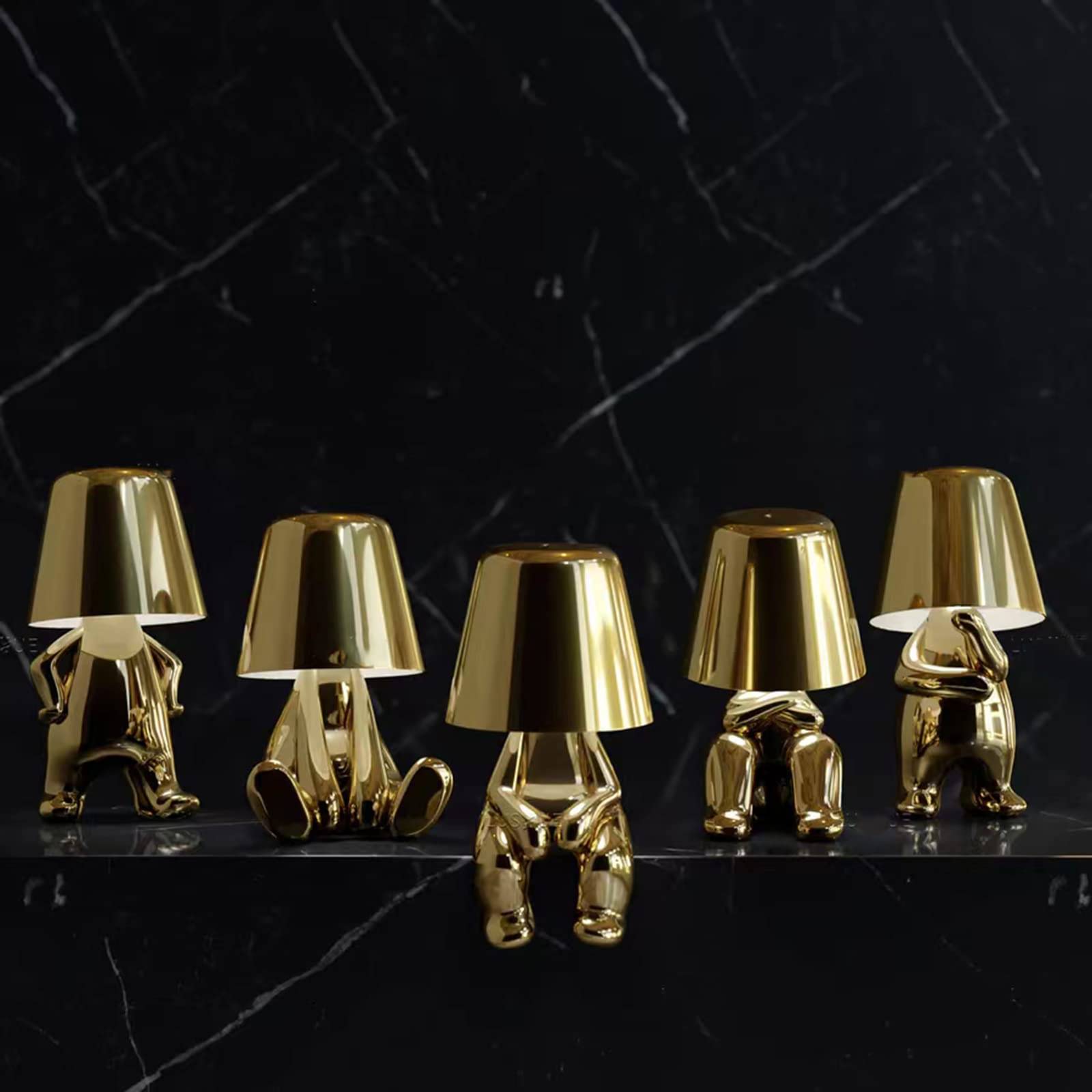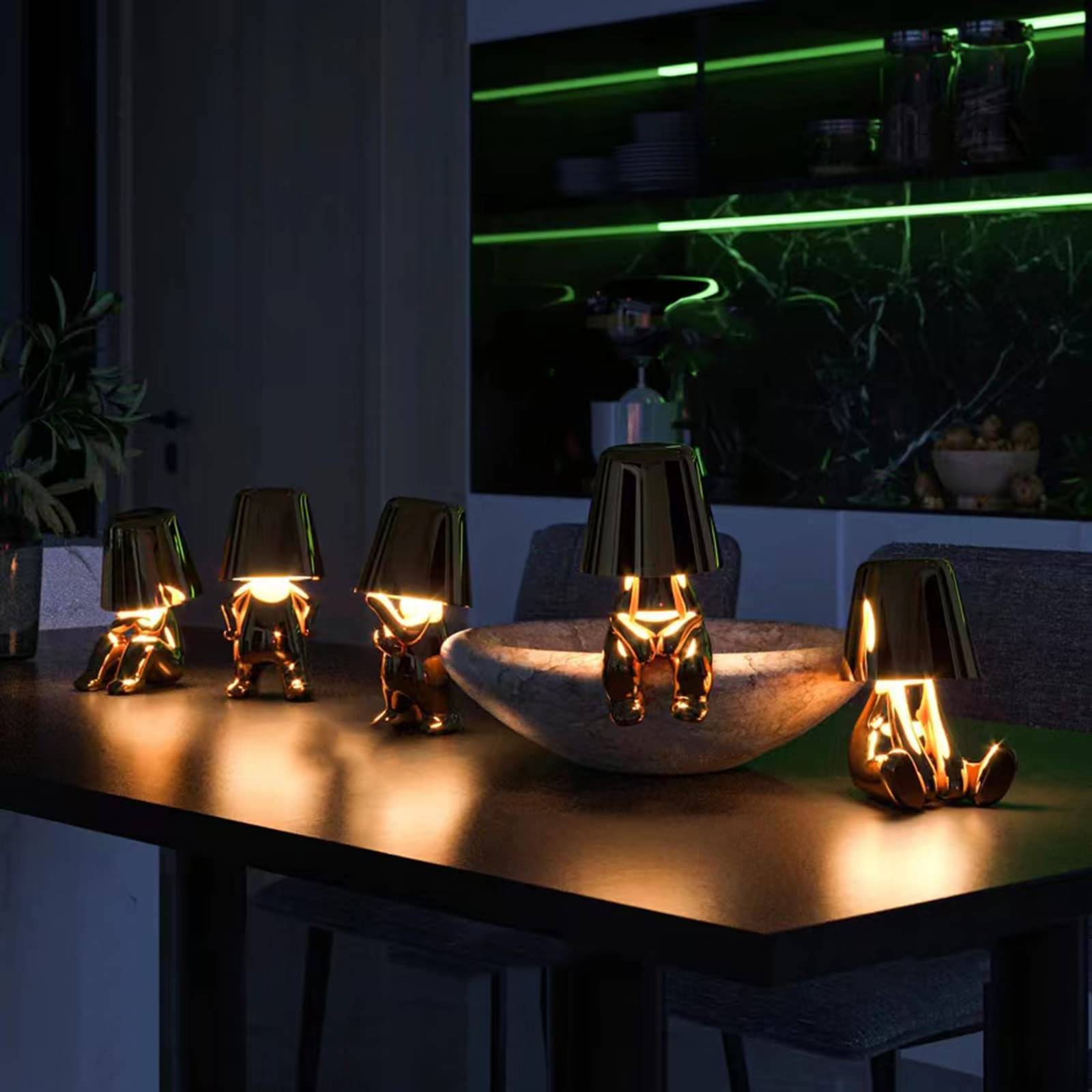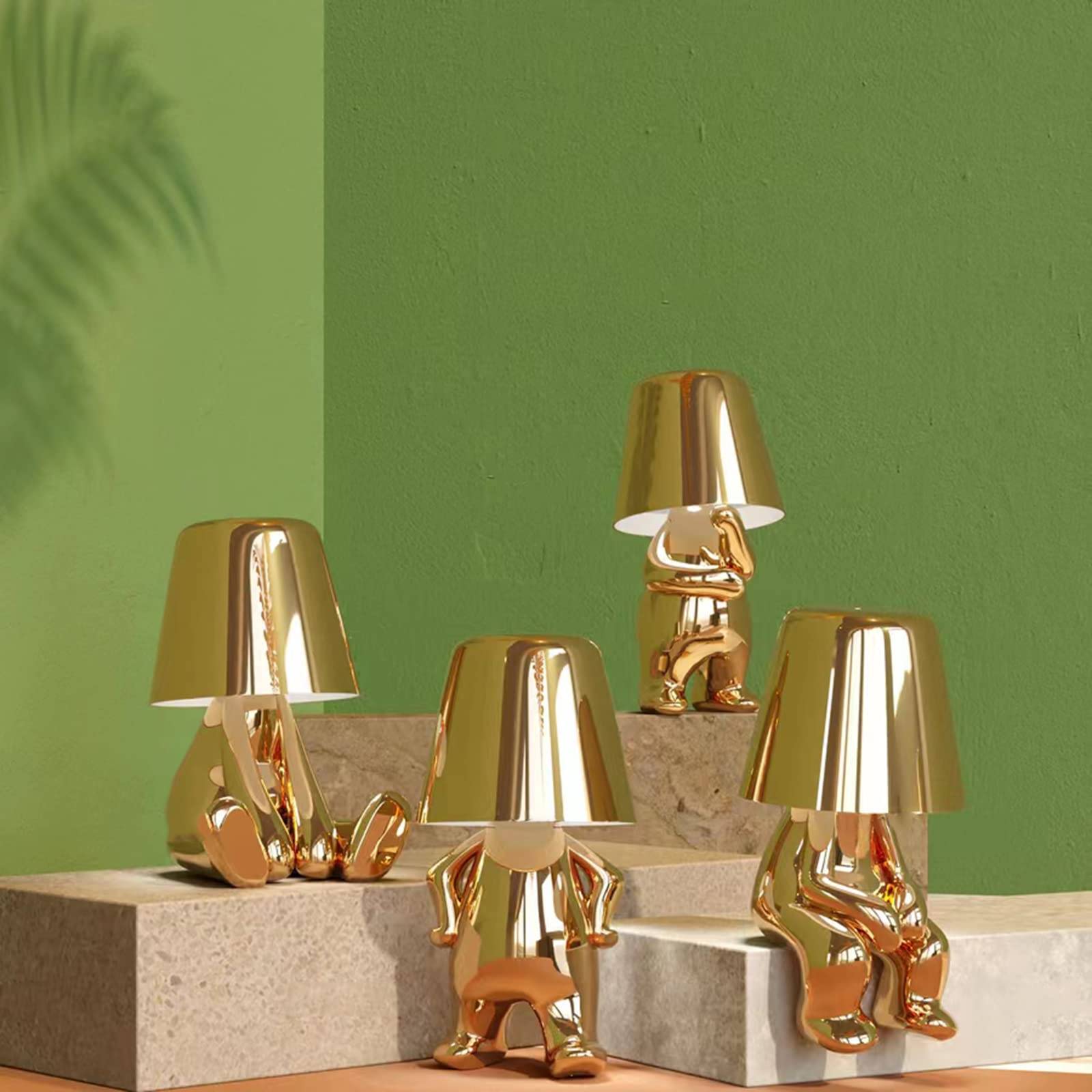 Specifications:
Material: Polycarbonate and Aluminium
Light: 2700K LED / Touch active with 3 dimming level settings.
Charging: 2 hours charging will give you 12 hours of running time
Technical: 5V USB DC Charging / Battery Powered Suitable for world wide use
Dimensions:
Mr Why: 19 x 11 x 12cm
Mr What: 17.5 x 10.5 x 13cm
Mr When: 19 x 11 x 11cm
Mr Who: 19 x 11 x 12cm
Mr Where: 17.5 x 11 x 15cm
What's included?
1 x Table Lamp
1 x Usb to 3.5 Cable
The order processing time can take up to 1-3 business days. Processing includes checking, packing and sending out your order. Please note that couriers do not ship on weekends.
Tracking number and info will be sent to you by email immediately once the order has been shipped out.
Europe: 6 - 14 days
US and Canada: 6 - 16 days
Australia and New Zealand: 6 - 12 days
Latin America: 7 - 14 days
Asia: 7 - 14 days
Other countries: 7 - 20 days
OUR CUSTOMERS ALSO BOUGHT