Kalimba is the best Christmas Gift for your loved ones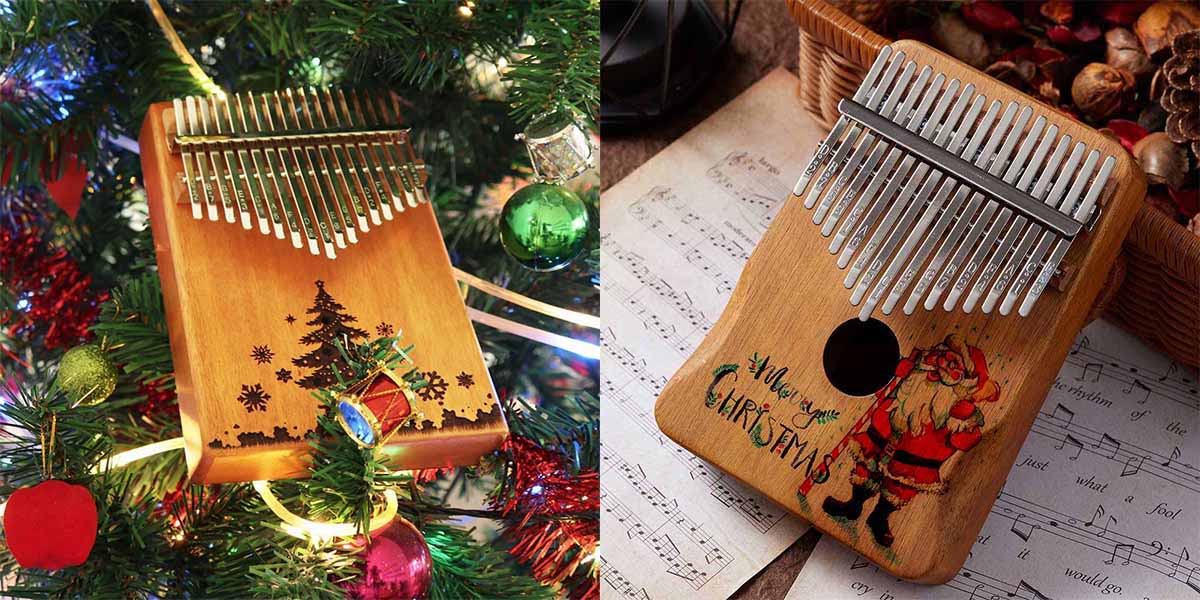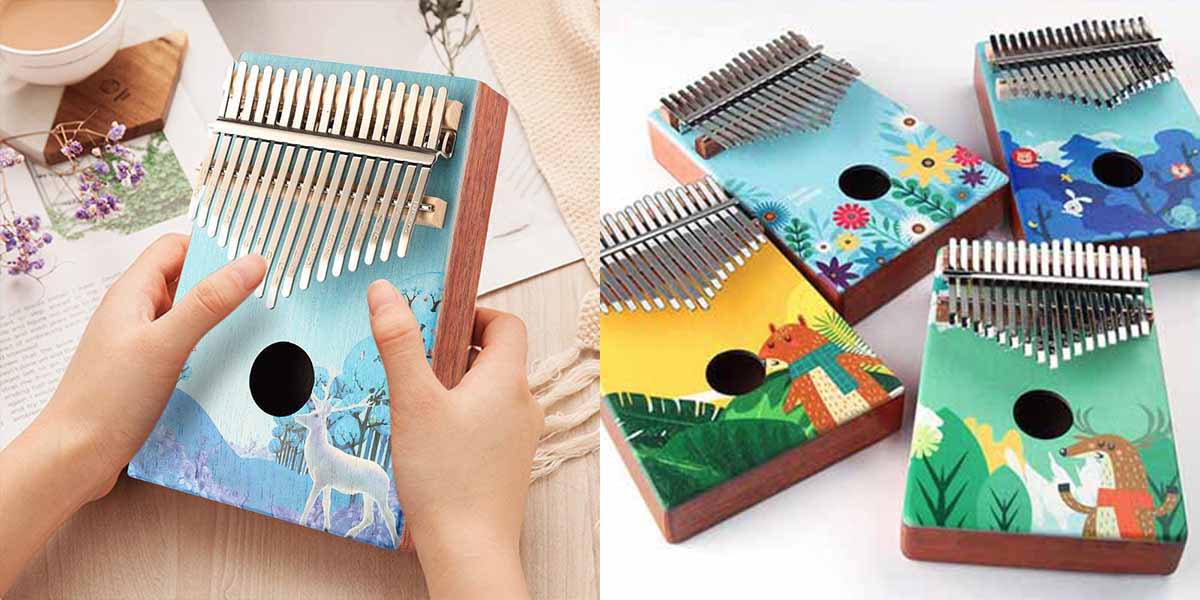 Kalimba (also known as Thumb Piano) is an African musical instrument. Playing by holding the instrument in the hands and plucking the tines with the thumbs. Just need to use two thumbs to make beautiful sound
Why do you want a Kalimba?

No musical basics are necessary to produce beautiful melodious music


Clear and melodious sound
The Kalimba is made of metal keys and a wooden case, which allows the notes to be held longer.

Thanks to its small size you can take It with you on all of your adventures (Whether it be picnics, traveling or hiking) or simply play it at home.

Kalimba is Handmade out of wood and high-quality steel.

It is a long established fact that a reader will be distracted by the readable content of a page when looking at its layout.
Best Musical Instruments for Kids
Kalimbas are great sounding melodic instruments that make it enjoyable for children to begin learning about music.
Bringing one home will be fun, educational and, well, a fascinating conversation piece.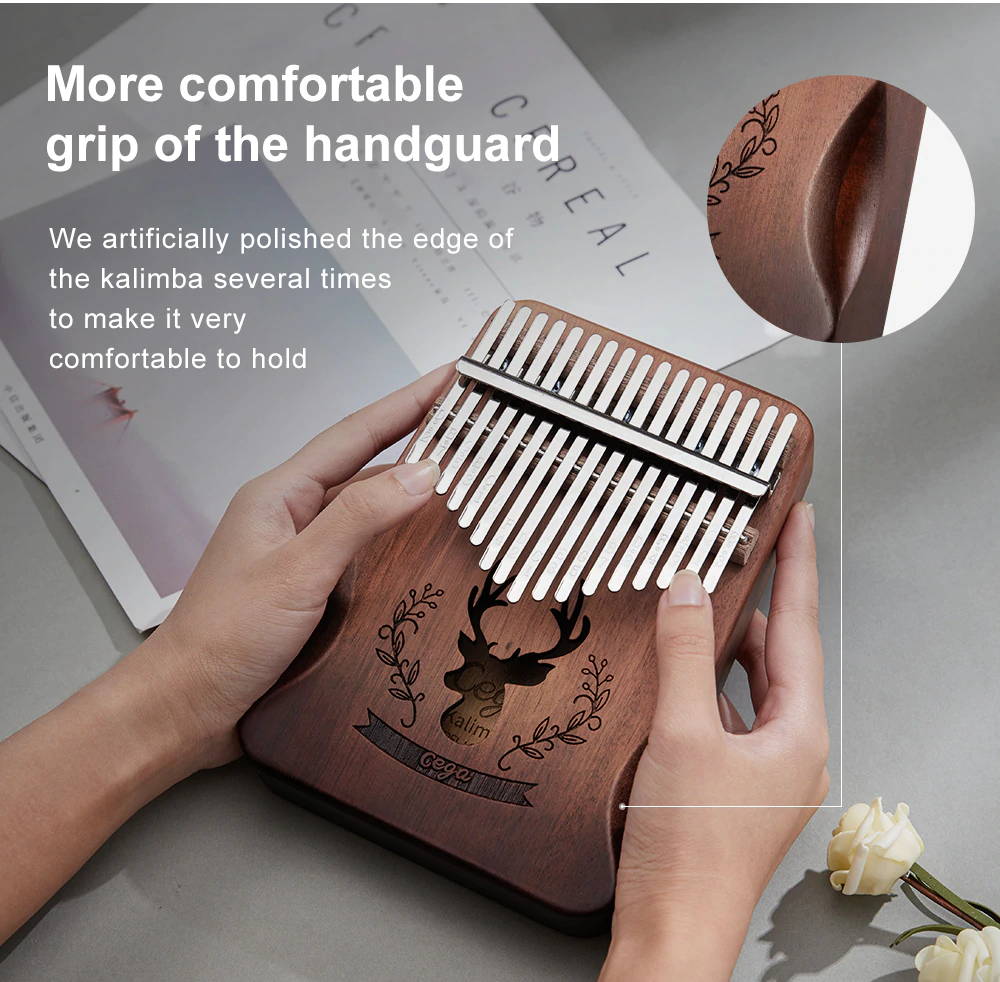 Made of Full Veneer Solid Wood
Stable Internal Structure
Better Sound Quality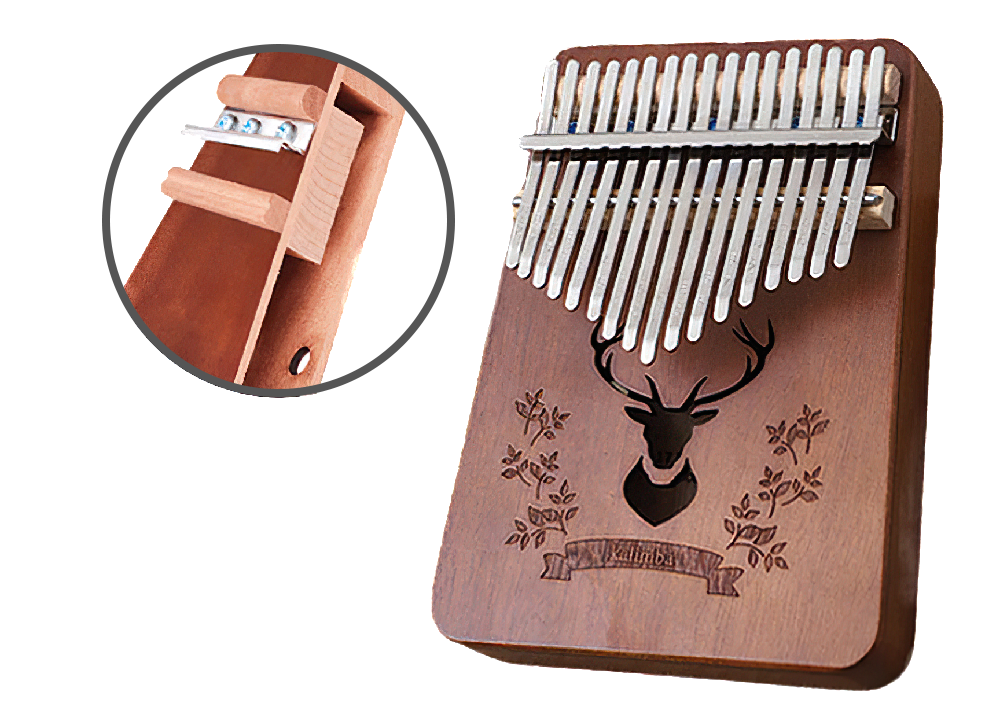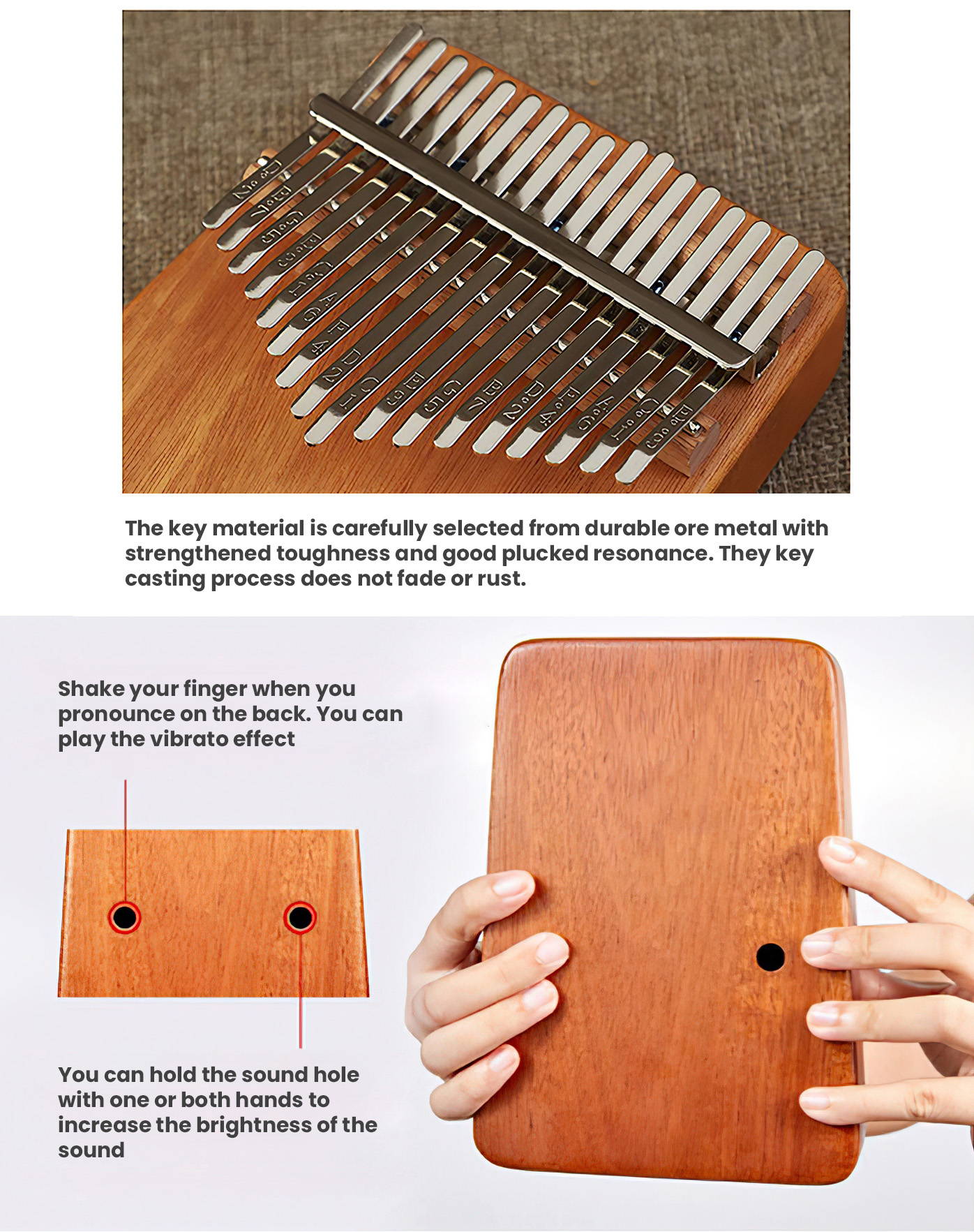 Press the corresponding metal key against the numbers on the spectrum
We will adjust the tone according to the international standard C of thumb piano before sending out. Due to the long transportation distance, there will inevitably be a slight bump on the way, so you need to make some adjustments.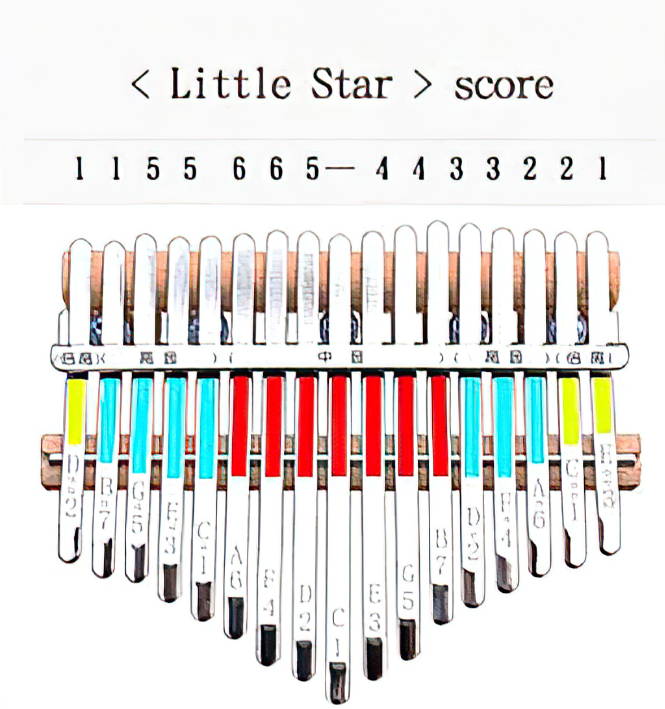 Adjust direction for high-sound
Adjust direction for bass-sound

Thousands of tutorial and sheet music you could find in Youtube and Kalimba app. You can easily learn to play a song in a few minutes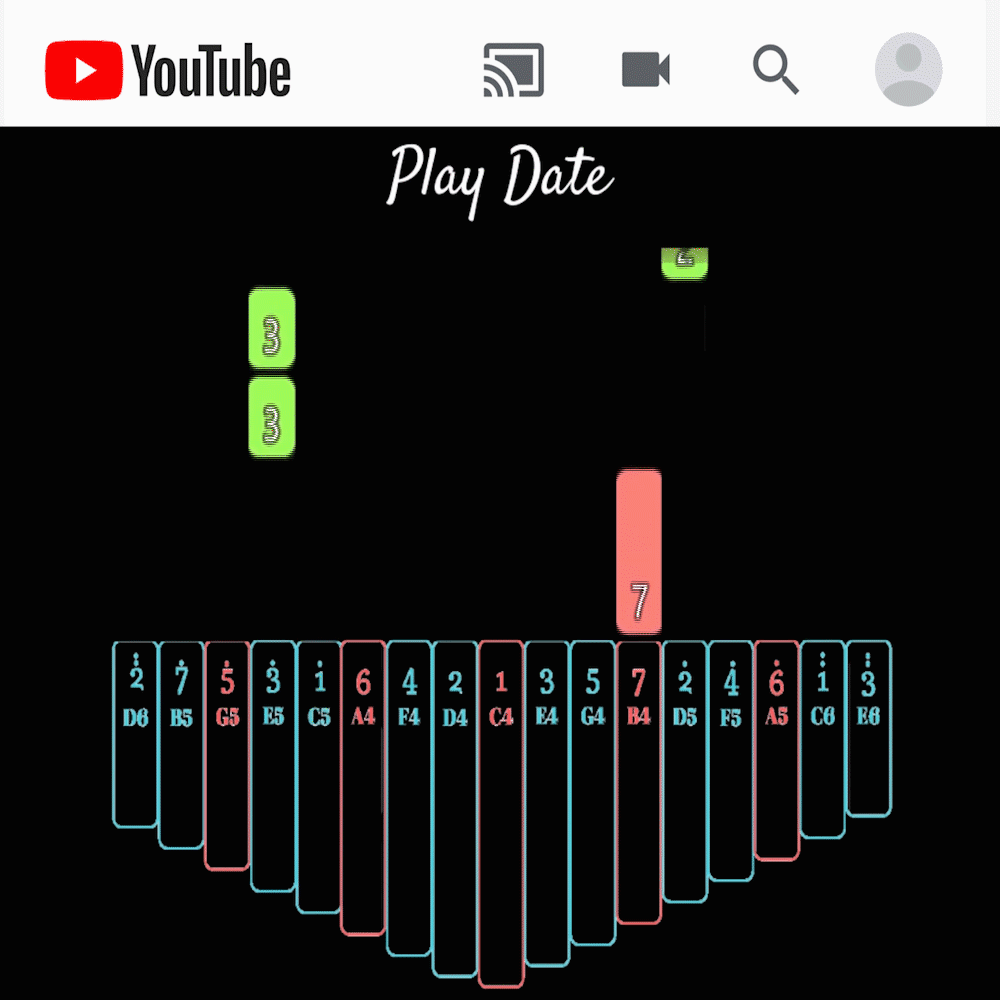 Make Your Unique Kalimba with your creativity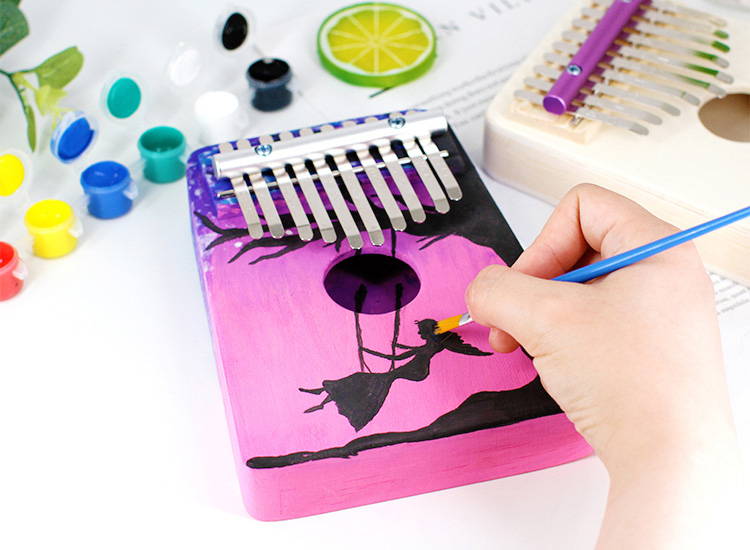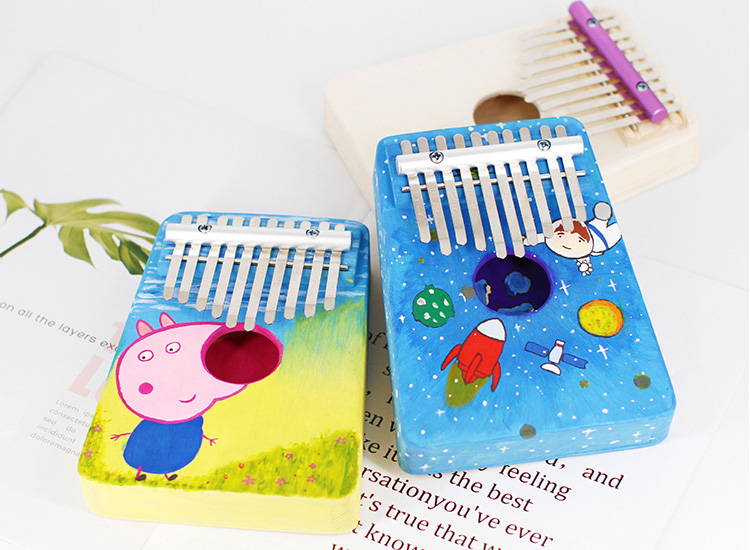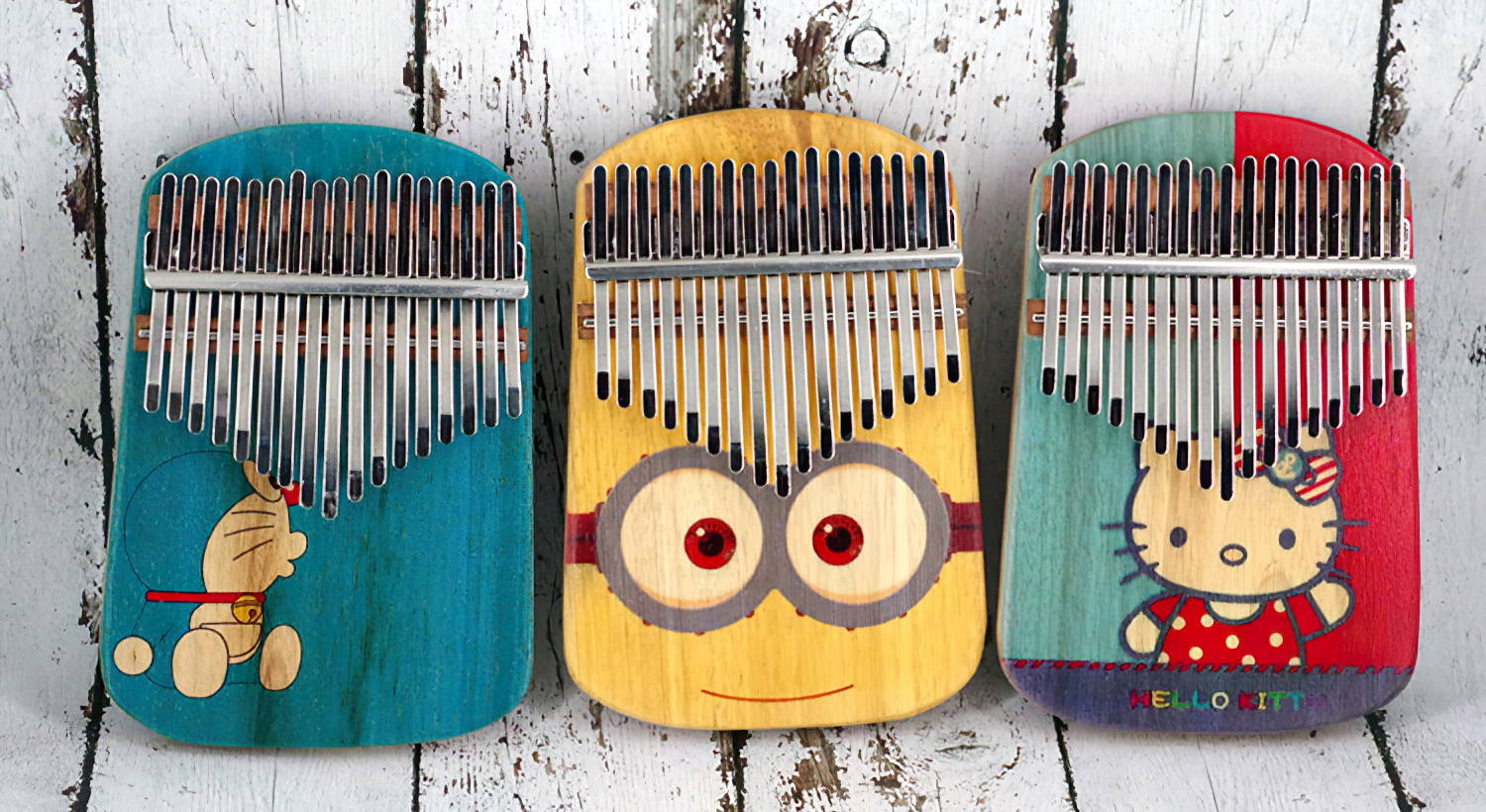 KALIMBA
Assembly Instructions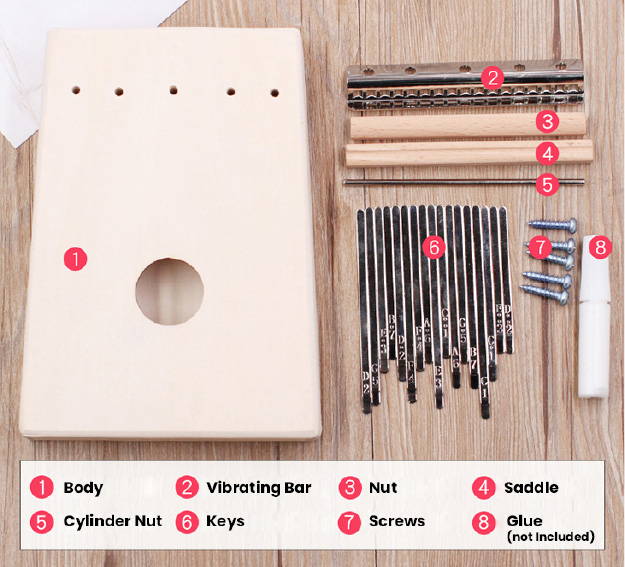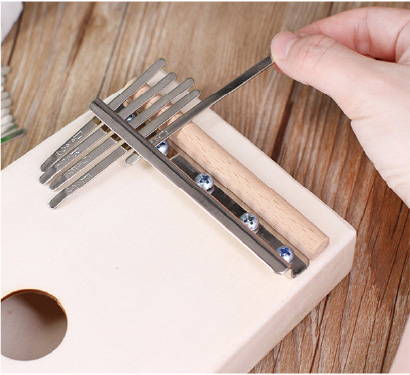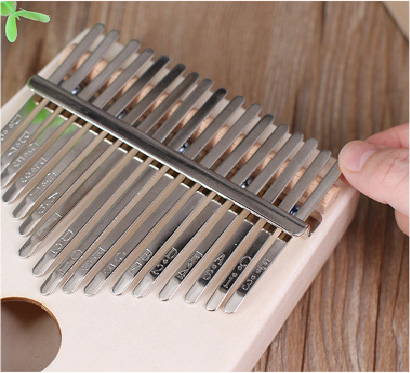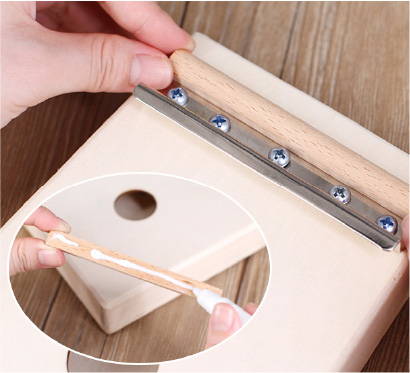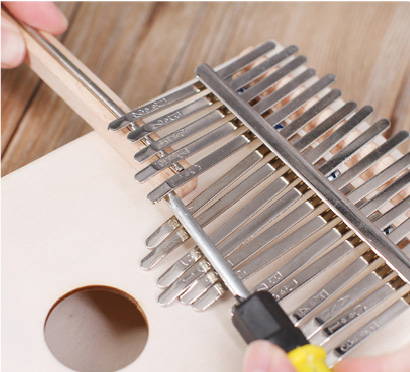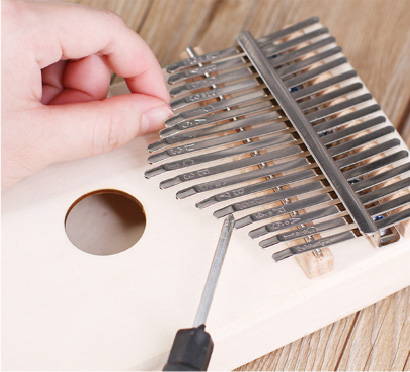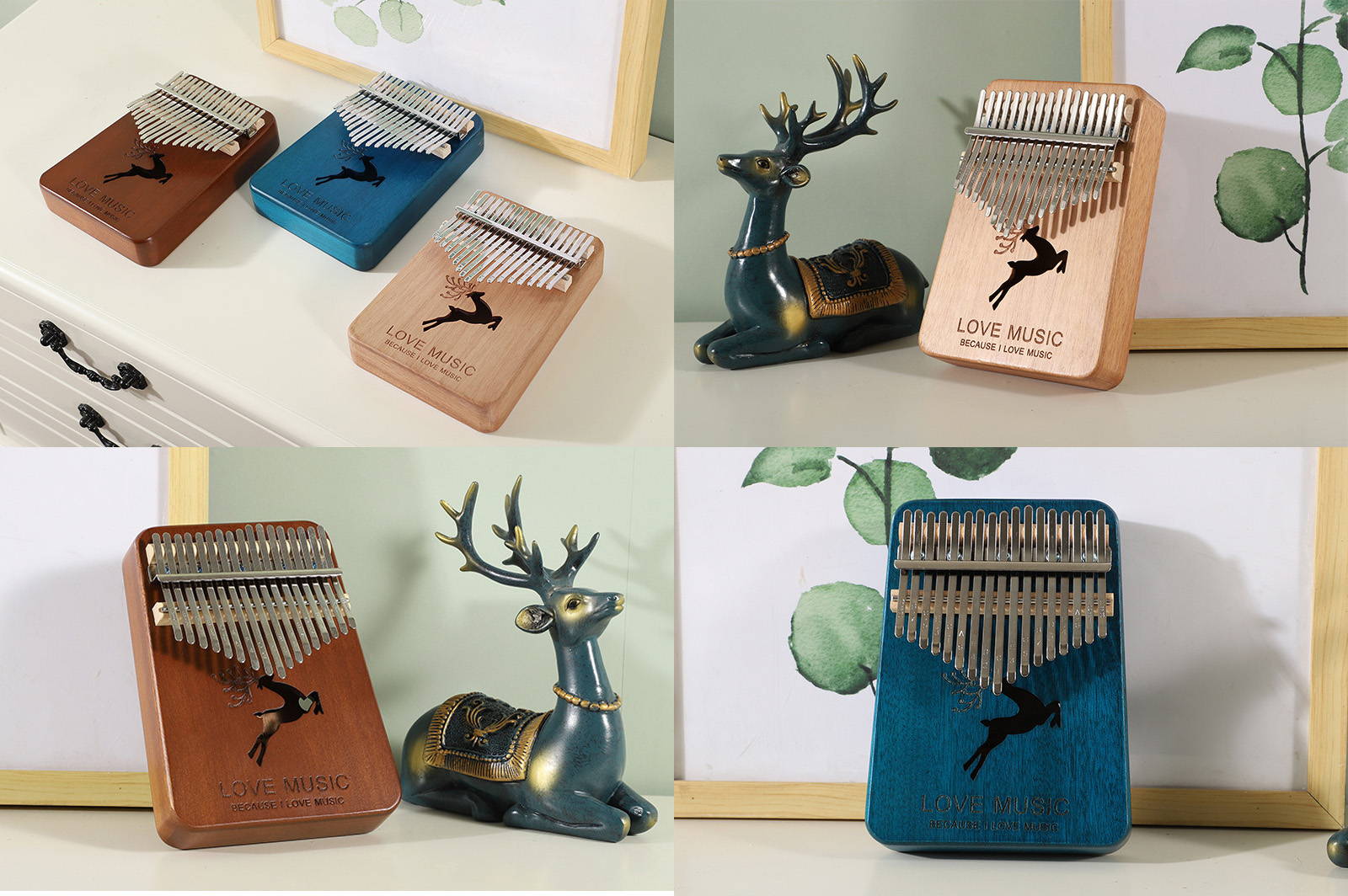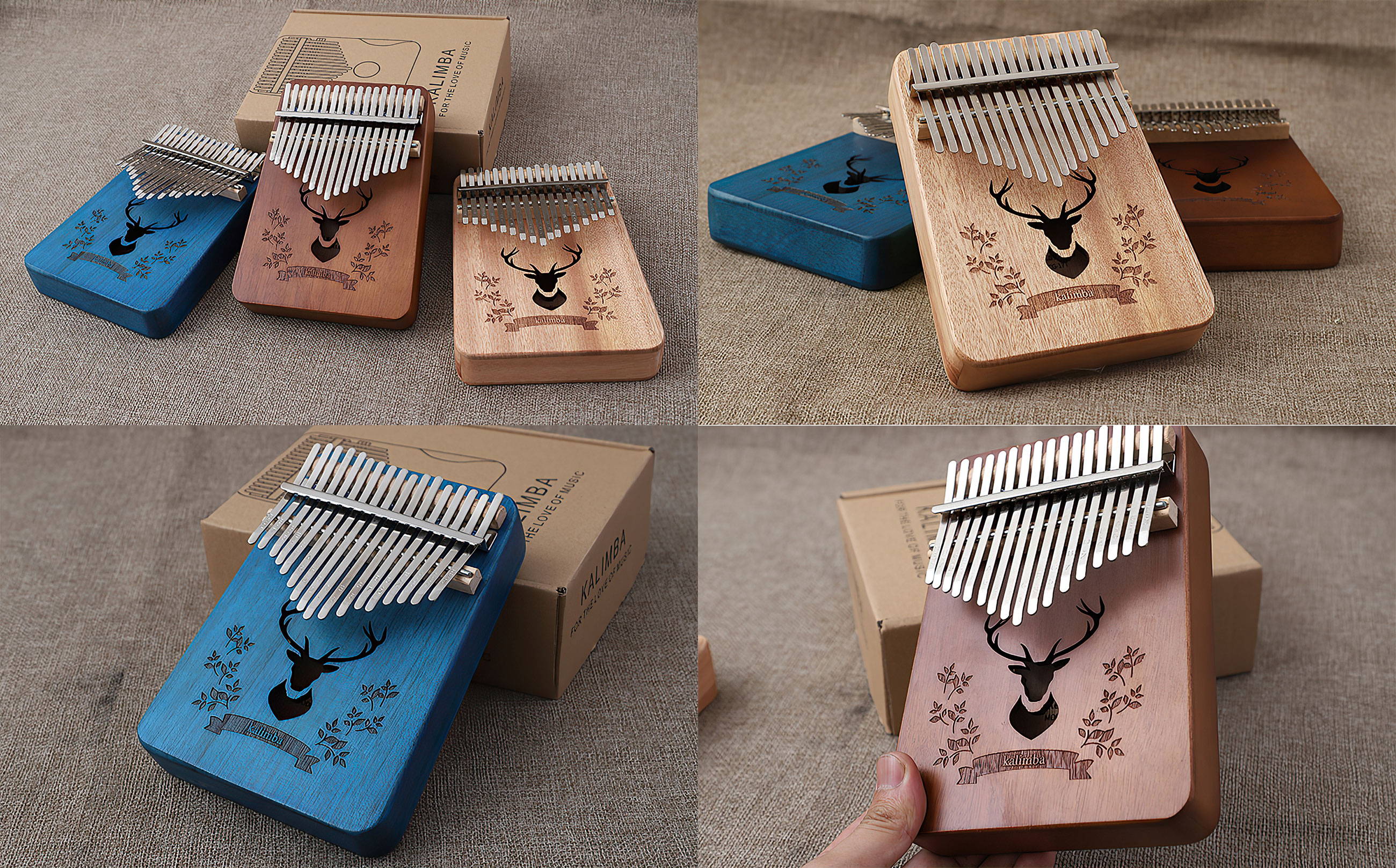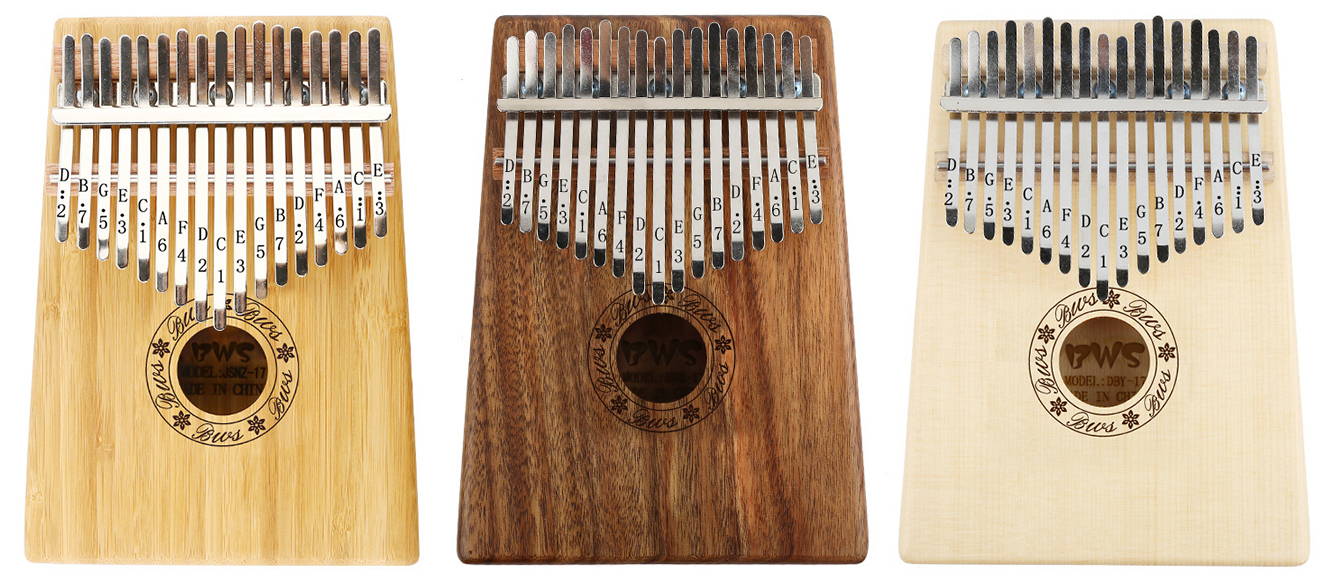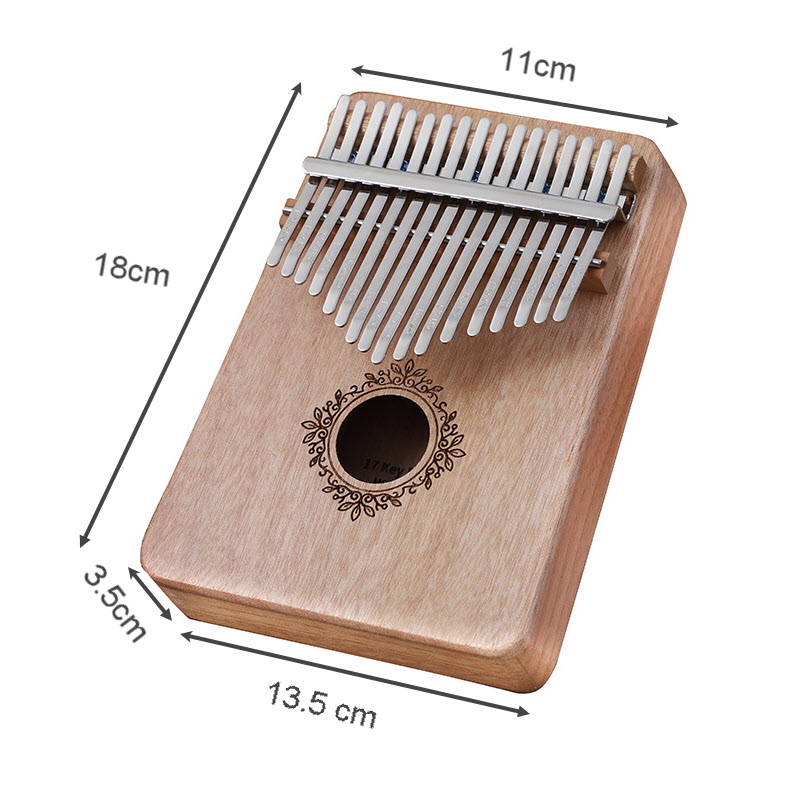 Kalimba Body Box x 1
Vibrating Bar x 1
Nut x 1
Saddle x 1
Cylinder Nut x 1
Keys x 17
Screws x 5
Tuning Hammer x 1
Standard Package Includes:
Kalimba x 1
Tuning Hammer x 1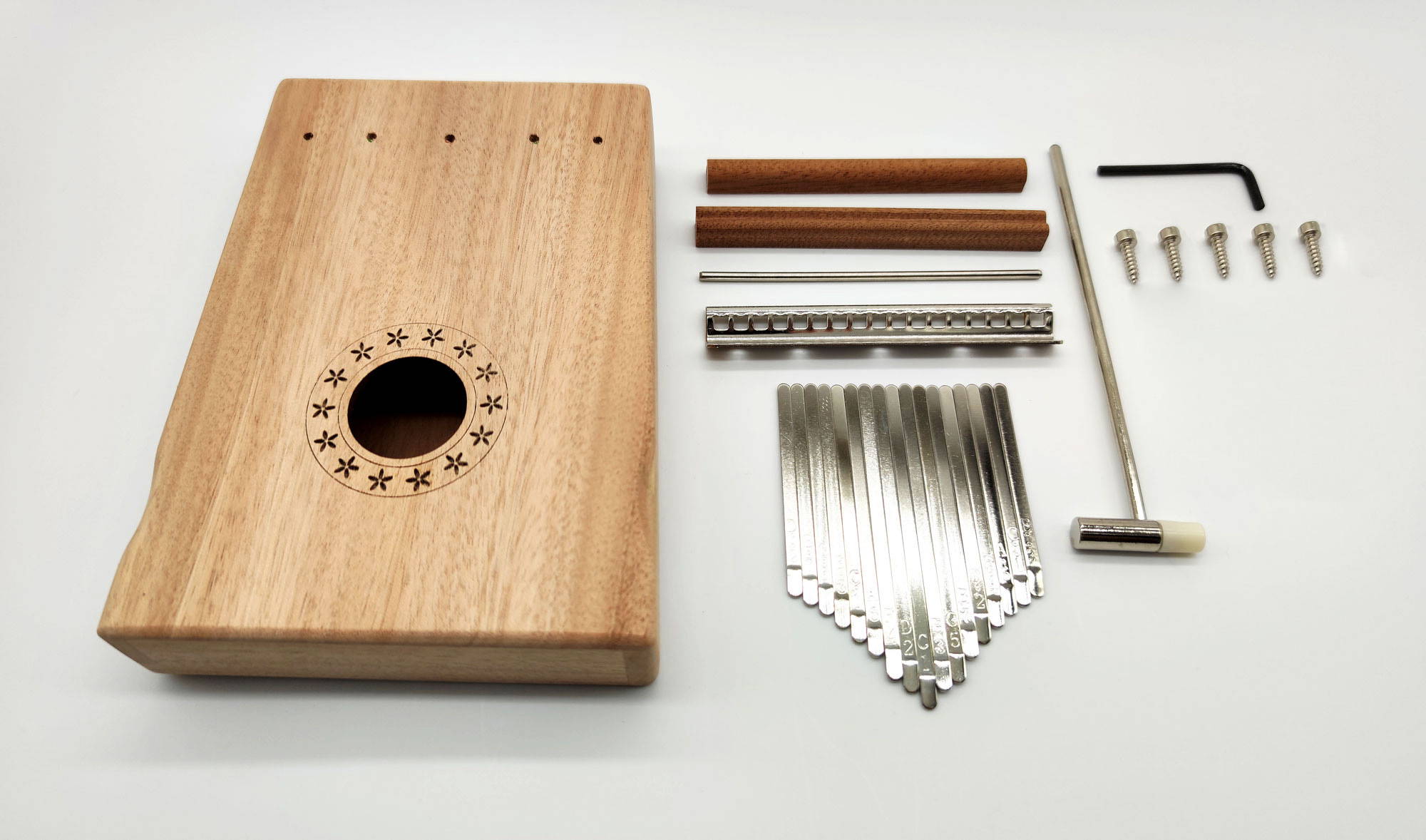 Above discount combination will only appear once. ACT FAST
OUR CUSTOMERS ALSO BOUGHT
The order processing time can take up to 2-4 business days. Processing includes checking, packing and sending out your order. Please note that couriers do not ship on weekends.
Tracking number and info will be sent to you by email immediately once the order has been shipped out.
Europe: 6 - 14 days
US and Canada: 6 - 16 days
Australia and New Zealand: 6 - 12 days
Latin America: 7 - 14 days
Asia: 7 - 14 days
Other countries: 7 - 20 days
Please note that these are estimated delivery times referenced from past orders only. Delivery can take longer during peak periods or if your parcel is being checked by customs. While we do all we can to ensure your order is delivered on time, we cannot be held responsible for any late delivery or failure to deliver due to circumstances beyond our control. Full refund is applicable if parcel never arrives.
Please refer to Return Policy and Delivery Note for details.